Why is my dog panting so much? As a dog owner, it's essential to understand the reasons behind excessive panting in dogs. Panting is a natural behavior for dogs, but excessive panting can be a sign of an underlying problem that requires attention. In this article, we will dive into the common causes of panting in dogs, how to recognize excessive panting, and what measures you can take to reduce panting in dogs. By the end of this article, you will have a better understanding of why your dog is panting excessively and what steps you can take to address the issue.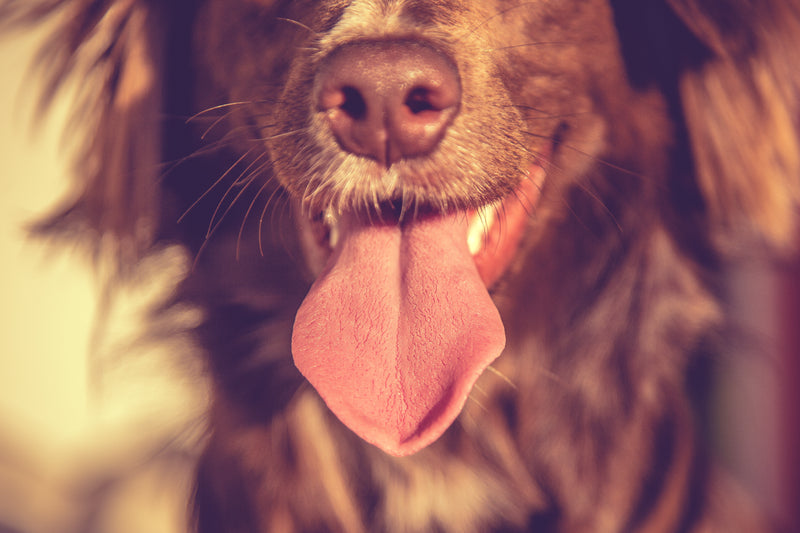 Why Do Dogs Pant?
Panting is a natural way for dogs to regulate their body temperature by breathing rapidly through their mouth. Unlike humans, dogs don't have sweat glands, so they pant to release excess heat. However, excessive panting can signal an underlying issue that needs attention. It's crucial to recognize the difference between normal and excessive panting in dogs.
Normal panting in dogs should be quiet and steady, while excessive panting can be loud and rapid. If you notice your dog panting excessively, it's important to investigate the cause and address it promptly to prevent any further complications.
Common Causes of Heavy Panting in Dogs
Excessive panting in dogs can be indicative of several causes, and recognizing the reason behind the panting is important to effectively address it. Here are some of the most common causes of heavy panting in dogs:
Heat Exhaustion and Dehydration
Dogs are susceptible to heat exhaustion and dehydration, especially during hot weather or after vigorous exercise. To avoid heat exhaustion, ensure that your dog has access to plenty of water and shade. Try to avoid overexerting your dog during hot weather and take them for walks during cooler hours of the day. If you suspect your dog is suffering from heat exhaustion, move them to a cooler area and offer them water. You can also use a damp towel to cool them down. If your dog's condition doesn't improve, seek veterinary care immediately.
Dehydration can also cause excessive panting in dogs. Symptoms of dehydration include sunken eyes, dry gums, and lethargy. To rehydrate your dog, offer them plenty of water and consider giving them a hydration supplement, such as Pedialyte.
Stress and Anxiety
Stress and anxiety can trigger excessive panting in dogs. Signs of stress and anxiety include panting, pacing, and restlessness. To help reduce your dog's stress and anxiety levels, consider providing them with a safe and comfortable space to relax. You can also offer them calming treats, such as CBD oil or chamomile.
Medical Conditions and Treatments
Several medical conditions can cause excessive panting in dogs, including:
Heart disease
Respiratory disorders
Anemia
Cushing's disease
Thyroid disease
If you suspect your dog is suffering from a medical condition, look for symptoms such as coughing, lethargy, and loss of appetite. If you notice any of these symptoms, seek veterinary care immediately.
It's also important to remember that dogs can experience side effects from medications or treatments. If your dog is on any medications or undergoing any treatments, speak with your veterinarian about potential side effects.
Pain and Discomfort
Pain and discomfort can also cause excessive panting in dogs. If your dog is in pain, they may pant as a way to cope. Common sources of pain in dogs include arthritis, dental issues, and injuries.
If you suspect your dog is in pain, seek veterinary care immediately. Your vet can prescribe pain medication or other treatments to help manage your dog's pain.
Other Causes
Other less common causes of excessive panting in dogs include obesity, allergies, and certain infections. These conditions require veterinary care to diagnose and treat.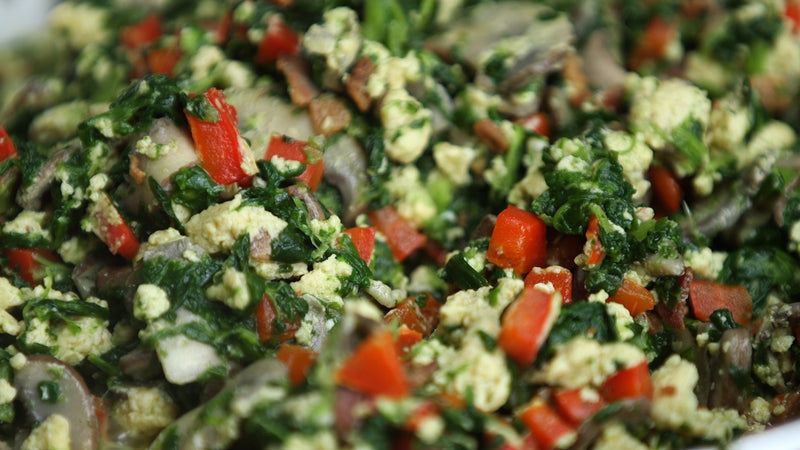 How to Reduce Dog Panting
Here are some pointers to keep in mind to lessen panting:
Provide plenty of water and shade
Giving dogs plenty of water and shade is crucial because one of the reasons they pant is to control their body temperature. Regularly check and refill their water bowl, particularly on hot days. Make sure your dog has access to a shaded area where they can cool off if they spend time outside.
Avoid excessive stress and hot weather
When exercising or playing in hot weather, dogs are easily overheated, which results in excessive panting. Avoid overexerting your dog in hot weather, and schedule play or exercise time in cooler areas of the day to prevent this. Additionally, it's crucial to never leave your dog unattended in a parked car because the temperature inside can quickly reach a dangerous high.
Lower anxiety and stress levels
Dogs may panting as a result of anxiety and stress. Make sure your dog has a secure and cozy space to unwind, free from loud noises or other stressful stimuli, to lower their stress levels. To help manage your dog's stress and anxiety, you might also want to think about behavioral training or other methods.
For underlying medical conditions, seek veterinary care.
Seek veterinary help for an underlying medical condition if your dog is panting excessively and none of the aforementioned suggestions seem to be effective. Heart disease, respiratory problems, and infections are a few typical medical conditions that cause dogs to pant excessively. To help control your dog's condition, your veterinarian can suggest medications or other therapies.
Keep in mind that excessive panting can be a sign of a serious health condition, so it's crucial to take it seriously and seek veterinary care if necessary.
When to Seek Veterinary Care
It is essential to seek veterinary care if your dog's panting is excessive or accompanied by other symptoms. Some of the signs that your dog's panting may require veterinary care include:
Rapid breathing
Lethargy or weakness
Loss of appetite
Coughing or wheezing
Vomiting or diarrhea
It's important to note that dogs may have different ways of expressing pain, so it's crucial to remain vigilant and seek veterinary care promptly if you notice any unusual behavior. Prompt treatment can help prevent complications and ensure your dog makes a full recovery.
Real-Life Story: Dogs who experience heat exhaustion Recognize and Address Their Excess
On a hot summer day, Samantha noticed that Max was panting heavily, more frequently than usual. She was aware that dogs can cool themselves down by panting, but she became worried when Max refused to drink water. She made the choice to take Max to the vet because she was aware of something was wrong.
Max was diagnosed with heat exhaustion, a condition that occurs when dogs are exposed to high temperatures and humidity and unable to cool themselves down, at the vet's office. The vet advised Samantha to give Max a small amount of water and to cool him down with a damp towel. Max was also advised to be kept in a cool, shaded area by Samantha.
Max started to feel better gradually after taking the veterinarian's advice. The vet, however, informed Samantha that if she had postponed seeking veterinary care, Max might have experienced more severe complications, like organ failure or heatstroke.
The following day, Samantha learned a valuable lesson. She understood that any dog can experience heat exhaustion, so it's important to take extra precautions in hot weather. She made sure Max always had access to water, limited his exercise during the hottest part of the day, and avoided leaving him in a parked car. She also understood the significance of getting veterinary help right away if she noticed any unusual symptoms in Max.
The importance of recognizing and treating dog heat exhaustion is highlighted by Samantha's experience. Understanding the symptoms and signs of heat exhaustion in dogs, such as excessive panting, drooling, and lethargy, is crucial, and action should be taken quickly to avoid any serious complications.
Conclusion: Conclusion
In conclusion, dog excessive panting is a common symptom that shouldn't be disregarded. It might be a sign of a problem that needs prompt attention. It's critical to recognize the distinction between normal and excessive panting because the causes of heavy panting in dogs can range from environmental factors to medical conditions. Pet owners can take actions like giving their pets plenty of water and shade, avoiding overexertion and hot weather, lowering stress and anxiety, and seeking veterinary care for underlying medical conditions in order to lessen panting in dogs.
It's crucial to get veterinary help right away if you notice that your dog is panting excessively. Delaying treatment can have serious repercussions and even be fatal. Your dog can recover fully and lead a happy, healthy life with the right diagnosis and treatment.
Keep in mind that being a responsible pet owner entails taking proactive measures to safeguard your dog's health and wellbeing. You can support your furry friend's continued health and happiness for years to come by being aware of the causes of excessive panting and taking action to address them.
---
As a licensed veterinarian with over a decade of experience in the field, I have seen countless cases of panting in dogs and understand the importance of identifying the underlying cause. My passion for animal health and wellness led me to pursue a Doctor of Veterinary Medicine degree from a top-ranked university in the United States. I have also completed several courses in alternative medicine and holistic approaches to pet care, allowing me to offer a well-rounded approach to managing panting in dogs. My knowledge is not just based on personal experience, but also on research studies and scientific evidence. As a member of the American Veterinary Medical Association, I stay up-to-date on the latest developments and advancements in the field of veterinary medicine.