Have you ever wondered why dogs yawn? As a dog owner, you may assume that yawning in dogs is the same as it is in humans, indicating boredom or tiredness. However, dog yawning can have much deeper meanings that can give us a window into their behavior and emotions. In this article, we will explore why dogs yawn and what it can tell us about our furry companions.
Understanding Dog Yawning
Dogs yawn by opening their mouth wide, often stretching out their tongue and taking a deep breath in. Unlike humans, a dog's yawn may not always be accompanied by the feeling of tiredness or boredom. In fact, dogs can yawn for a variety of reasons, some of which may surprise you.
Yawning as a Stress Response
One of the most common reasons why dogs yawn is as a stress response. Dogs can feel stressed in a variety of situations, including when meeting new people or animals, visiting the vet, or hearing loud noises. In these situations, dogs may yawn to calm themselves down and alleviate some of the stress they are feeling. Yawning can also be a way for dogs to communicate to humans and other dogs that they are feeling anxious or uncomfortable.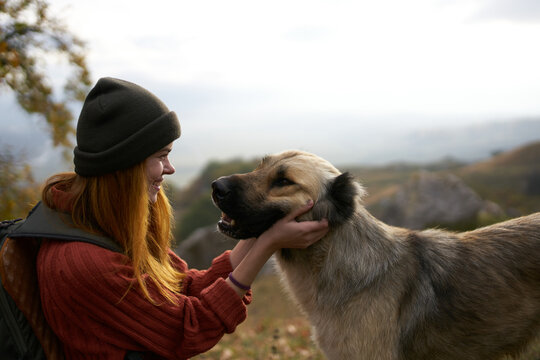 Yawning as a Sign of Empathy
Dogs can yawn in response to seeing humans or other dogs yawn, even if they are not tired themselves. Recent studies have shown that this behavior is a sign of empathy, indicating that dogs are capable of understanding and responding to the emotions of those around them.
Yawning as a Sign of Bonding
Yawning can also be a way for dogs to bond with their owners and other dogs. When dogs yawn in the presence of their owners or other dogs, it can indicate a sense of trust and relaxation. This behavior is often seen in puppies, who yawn frequently when playing with their littermates or mother. By yawning, dogs can signal to others that they are not a threat and that they are open to friendly interactions.
Yawning as a Sign of Sleepiness
Dogs can also yawn as a sign of sleepiness, although it's not as common as the other reasons we've discussed. Just like humans, dogs can feel tired and may yawn as a way to prepare for sleep. However, it's important to note that dogs may not always yawn when they are tired. Some dogs may simply curl up and go to sleep without yawning at all.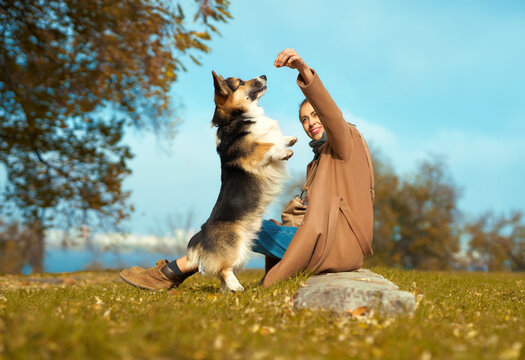 Practical Tips for Dog Owners
If you notice your dog yawning frequently in certain situations, it may be a sign that they are feeling stressed or uncomfortable. Consider removing them from the situation or providing them with extra comfort to help alleviate their stress. Additionally, if your dog is yawning as a sign of sleepiness, make sure they are getting enough rest and have a comfortable place to sleep at night.
Personal Anecdotes
One dog owner noticed that her dog would yawn excessively before going to the dog park. She realized that this was a sign of stress and stopped taking him to the park, opting for quieter walks instead. Another owner noticed that her dog would yawn when meeting new people, so she started introducing him to new people slowly, giving him time to adjust and feel comfortable.
Anecdote: Understanding My Dog's Yawning Behavior
My dog Max, a 3-year-old Golden Retriever, had always been a happy-go-lucky pup until one day, he started yawning excessively. At first, I thought it was just a sign of him being tired or bored, but the yawning persisted even after a good night's sleep and plenty of exercise.
Concerned about his sudden change in behavior, I decided to do some research. I stumbled upon an article about the hidden meanings of dog yawning and realized that Max's excessive yawning could be a sign of stress or anxiety.
I started paying closer attention to his yawning behavior and noticed that he yawned more frequently when he was in new or unfamiliar situations, such as meeting new people or visiting the vet. Armed with this knowledge, I began implementing some techniques to help him feel more comfortable and less stressed in these situations.
By using positive reinforcement and gradually introducing him to new environments and people, I noticed a significant decrease in his yawning behavior. Today, Max is back to his happy self, and I have a better understanding of how to read his body language and respond accordingly.
Conclusion
Dog yawning can have many different meanings and can give us insights into our furry companions' behavior and emotions. Whether it's a sign of stress, empathy, bonding, or sleepiness, a dog's yawn can tell us a lot about how they are feeling. So the next time you see your dog yawn, take a moment to consider what they might be trying to tell you. By understanding why dogs yawn, we can better care for our furry friends and strengthen our bond with them.
FAQ
Who do dogs yawn when they're not tired?
Dogs yawn to communicate stress or anxiety.
What does it mean when a dog yawns at you?
A dog may yawn as a way to show submission or to calm down.
How can I tell if my dog's yawn is a sign of stress?
Look for other signs like tense body language or panting.
Who should I contact if my dog's yawning is excessive?
Contact a veterinarian if your dog's yawning is accompanied by other symptoms.
What are some ways to help my dog relax and stop yawning?
Try playing soothing music or providing a comfortable and quiet space.
How can I prevent my dog from yawning excessively?
Make sure your dog gets enough exercise and mental stimulation.