Dogs are known for their undeniable love for belly rubs, but have you ever wondered why? In this article, we will delve into the fascinating science behind dogs' affinity for belly rubs and explore the benefits they derive from this form of affection. Understanding why dogs enjoy belly rubs is not only intriguing, but it also provides valuable insights into their behavior and emotional well-being.
So, why do dogs like belly rubs? The answer lies in a combination of factors, including the anatomy of their bellies, positive reinforcement in canine behavior, and the activation of pleasure centers in their brains. By unraveling these aspects, we can gain a deeper appreciation for the significance of belly rubs in the lives of our furry companions.
Join us as we uncover the secrets of why dogs find belly rubs so irresistible. From the physical and emotional benefits they experience to the potential drawbacks and risks, we will explore it all. Whether you are a dog owner seeking to deepen your bond with your pet or simply curious about canine behavior, this article will provide you with valuable insights and practical tips on giving belly rubs to your furry friends.
So, get ready to embark on a journey into the world of dog psychology, pet care, and the science behind their happiness. Let's discover why dogs truly cherish those belly rubs and how we can enhance their well-being through this simple yet powerful act of affection.
The Science Behind Dogs' Love for Belly Rubs
Dogs' Bellies – More Than Just a Soft Spot
To understand why dogs have an affinity for belly rubs, it is vital to delve into the anatomy of their bellies. Dogs possess a vulnerable area on their belly, known as the ventral side. This region is characterized by a thinner covering of fur and more delicate skin compared to other parts of their body. Consequently, the belly becomes a sensitive and receptive area for touch.
Positive Reinforcement and Pleasure Centers in Dogs' Brains
The concept of positive reinforcement plays a pivotal role in canine behavior. When a dog receives a belly rub and experiences physical pleasure, it triggers the release of endorphins – natural feel-good hormones. These endorphins actively engage the pleasure centers in a dog's brain, establishing a positive association between belly rubs and heightened pleasure. As a result, dogs are further motivated to seek out and enjoy more belly rubs.
Benefits of Belly Rubs for Dogs
Belly rubs offer a range of benefits for dogs, both physical and emotional.
Physical Benefits
Belly rubs provide gentle massage motion that stimulates blood circulation, aiding in overall health and well-being. This increased circulation can also aid digestion and help alleviate discomfort caused by gas or bloating. Regular belly rubs can contribute to maintaining healthy skin and coat by distributing natural oils and preventing matting.
Emotional Benefits
In addition to the physical benefits, belly rubs have significant emotional advantages for dogs. The act of receiving a belly rub promotes bonding and strengthens the human-dog relationship. It creates a sense of trust, security, and overall well-being. Dogs often view belly rubs as a form of social interaction and seek them out as a means of emotional connection.
Drawbacks and Risks
While belly rubs are generally enjoyed by dogs, it is important to be aware of their individual preferences and boundaries. Some dogs may not enjoy belly rubs due to personal sensitivities, past experiences, or underlying medical conditions. It is crucial to respect their signals and adjust the intensity or duration of the belly rub accordingly to avoid causing discomfort or stress.
Remember to observe your dog's body language and responses during belly rubs. If they show signs of discomfort or attempt to move away, it's essential to stop and provide alternative forms of affection that they are more comfortable with.
Keep in mind that every dog is unique, and what one dog enjoys, another may not. Pay attention to your dog's cues and preferences to ensure that belly rubs are a positive experience for them.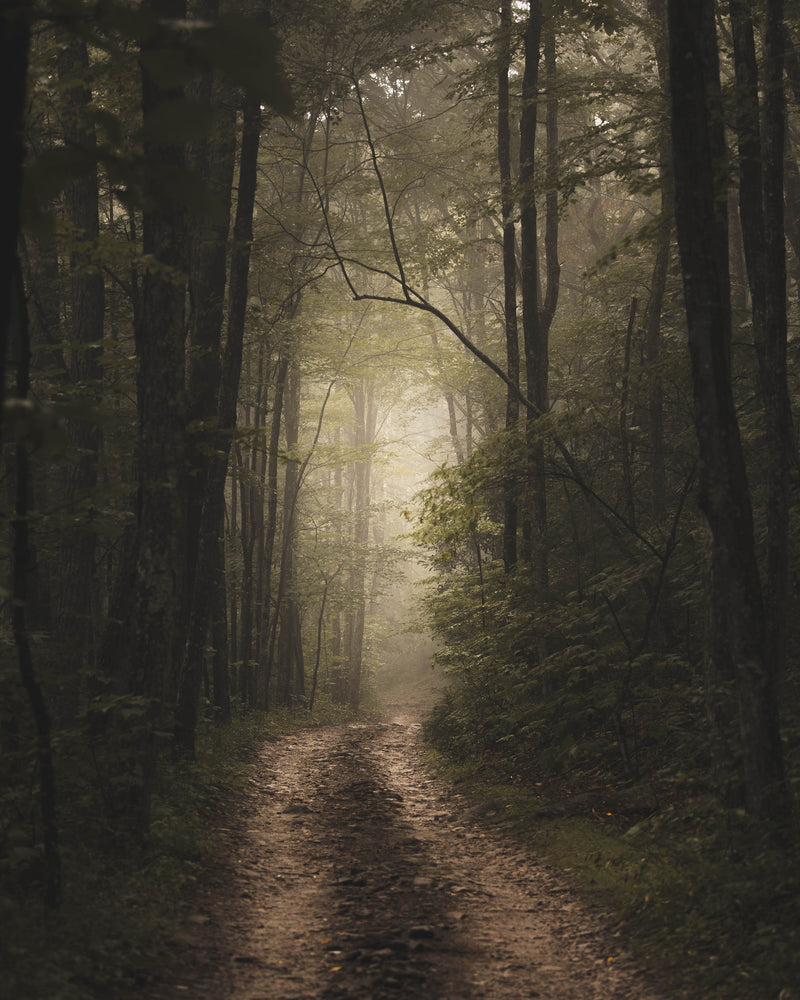 Understanding Canine Behavior and Belly Rubs
When it comes to belly rubs, dogs display a range of behaviors. Some eagerly expose their bellies, inviting human interaction and eagerly anticipating the soothing touch. On the other hand, some dogs may be more reserved, preferring belly rubs only from trusted individuals. By comprehending these behaviors, we can customize our approach to deliver the ultimate belly rub experience for each dog.
Observing Cues and Respecting Boundaries
It is crucial to pay attention to the cues our dogs give us during belly rubs. Dogs communicate their comfort levels through body language, allowing us to understand their preferences and boundaries. By respecting their signals, we can create a safe and enjoyable environment for them to receive belly rubs.
Tailoring the Belly Rub Experience
Every dog is unique, and their preferences for belly rubs may vary. Some dogs may enjoy gentle, slow strokes, while others may prefer firmer pressure or specific areas of focus. By being attuned to their individual preferences, we can tailor the belly rub experience to suit their needs, ensuring maximum enjoyment.
Building Trust and Strengthening Bonds
Belly rubs are not just about physical pleasure for dogs; they also contribute to building trust and strengthening the bond between dogs and their human companions. Regular belly rub sessions can foster a sense of security and deepen the emotional connection, enhancing the overall well-being of our furry friends.
Remember, each dog has its own unique personality and comfort level with belly rubs. By understanding their behavior and preferences, we can create a positive and rewarding experience that promotes their happiness and strengthens our bond with them.
Now, let's move on to the next section: "Proper Technique for Giving Belly Rubs to Dogs."
Proper Technique for Giving Belly Rubs to Dogs
To ensure a positive and enjoyable experience for both you and your furry friend, it is crucial to approach giving belly rubs with care and confidence. By observing the dog's body language and willingness to engage, you can create a comfortable environment for belly rubs. Follow these steps for the proper technique:
Observe and Assess: Before initiating a belly rub, observe the dog's body language. Look for signs of relaxation and openness, such as a loose body posture and wagging tail. Ensure that the dog is willing to engage and be touched.

Start with Gentle Strokes: Begin by gently stroking the dog's chest to establish trust and relaxation. Use slow and gentle motions, maintaining a calm and soothing demeanor. This helps the dog become comfortable with your touch.

Gradually Move Towards the Belly: Once the dog is relaxed and receptive, slowly and gradually move your strokes towards the belly area. Use light pressure and continue with gentle motions. Pay close attention to the dog's response and adjust your touch accordingly.

Monitor the Dog's Comfort: While giving belly rubs, constantly monitor the dog's comfort level. Look for signs of enjoyment, such as relaxed body language, soft eyes, and contented sighs. If you notice any signs of discomfort or tension, adjust the pressure and speed of your strokes accordingly.

Respect Boundaries and Signs of Enough: It is important to recognize when the dog has had enough belly rubs. Watch for signs of restlessness, attempts to move away, or any other indications that the dog is no longer enjoying the experience. Respect their boundaries and stop the belly rubs if necessary.
Remember, each dog is unique, and their preferences may vary. Some dogs may prefer shorter belly rub sessions, while others may enjoy longer ones. Always be attentive to your dog's individual needs and adjust your technique accordingly.
By following these guidelines, you can ensure that belly rubs become a cherished and enjoyable bonding experience for both you and your canine companion.
The Joy of Belly Rubs: Heartwarming Stories
Dog owners share countless heartwarming stories that highlight the unmistakable affection their furry companions have for belly rubs. These simple acts of physical interaction between humans and dogs can create profound connections and bring immense joy to both parties involved. In this article, we will delve into the science behind why dogs adore belly rubs, explore the benefits they provide, and offer insights into understanding canine behavior and the proper technique for giving belly rubs. So, let's embark on this delightful journey and discover the wonders of belly rubs for our beloved canine companions.
FAQ
Q. Who enjoys belly rubs more, male or female dogs?
A. Both male and female dogs equally enjoy belly rubs due to the pleasure they experience.
Q. What are some signs that a dog wants a belly rub?
A. Dogs may expose their bellies, wag their tails, and nudge you as signals that they want a belly rub.
Q. How often should I give my dog a belly rub?
A. It depends on your dog's preferences. Some dogs enjoy daily belly rubs, while others may prefer them less frequently.
Q. Who should avoid giving belly rubs to dogs?
A. People who are unfamiliar with a dog or have not gained their trust should avoid giving belly rubs until the dog feels comfortable.
Q. What if my dog doesn't like belly rubs?
A. Respect your dog's preference and try alternative forms of affection, such as ear scratches or back rubs, to make them feel comfortable.
Q. How do I know if my dog has had enough belly rubs?
A. Watch for signs of restlessness, attempts to move away, or any indication that the dog is no longer enjoying the belly rub session.