Why Do Dogs Howl at Sirens?
As a dog owner, you may have heard your furry friend howling along with a passing siren. The sound can be both eerie and fascinating, but have you ever wondered why dogs howl at sirens? In this comprehensive guide, we will explore the science behind this behavior, including how howling is a form of communication in dogs, the role of genetics, and how external stimuli, such as sirens, trigger howling. We'll also discuss how understanding your dog's howling behavior can help you better manage it and minimize its impact on your community. So, why do dogs howl at sirens? Let's find out.
The Science of Howling
A fascinating method of canine communication is howling. It is a way for dogs to express themselves and communicate with other dogs or even their human companions. The wolf ancestors of modern-day dogs are also responsible for howling, a genetic behavior.
How External Stimuli Triggers Howling
When a dog hears a siren, it may respond instinctively to howl. Dogs have preserved this trait from their past as an evolutionary tree. Sirens are an external stimulus that can cause dogs to howl in order to communicate with other dogs and alert them to potential danger. Other stimuli, like the sound of other dogs howling, music, or even specific sounds, may also cause dogs to howl.
The Role of Genetics
In dogs, howling behavior is significantly influenced by genetics. The frequency and volume of a dog's howls can depend on its breed and genetic makeup. For instance, some breeds, like the Siberian Husky, Alaskan Malamute, and Beagle, are renowned for their howling abilities. These breeds were specifically bred to be vocal, and howling is an inherent part of their nature.
Howling Behavior in the Context of Canine Behavior
The context of canine behavior as a whole also influences howling. Dogs might howl, for instance, in response to specific stimuli, like the sound of other dogs howling or even music. Additionally, they might howl when they are feeling anxious or lonely. They can express their emotions and communicate with their owners or other dogs by howling.
For dog owners, understanding the science behind howling behavior is crucial. They are better able to comprehend their dog's behavior and react appropriately thanks to it. The specific triggers that can make dogs howl at sirens will be discussed in the next section.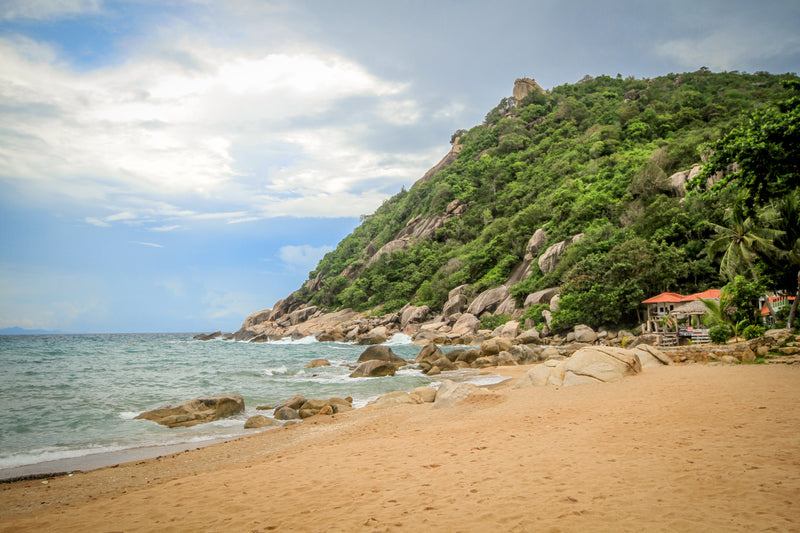 Howling Triggers and Their Impact on Canine Behavior
Aside from emergency vehicle sirens, there are other triggers that can cause dogs to howl. Separation anxiety, loneliness, and boredom are common triggers that can cause dogs to howl. These triggers can be identified by observing the dog's behavior, such as excessive barking or destruction of property when left alone.
The frequency and pitch of a siren can also play a role in howling behavior. Dogs are more likely to howl at higher-pitched sirens, as they are more similar to the pitch of a dog's own howl. The duration and intensity of the siren can also impact the howling behavior of dogs. Some dogs may howl in response to other high-pitched sounds, such as musical instruments or fire alarms.
It is important to note that howling behavior is a natural behavior for dogs and serves as a form of communication. Understanding the triggers that cause howling behavior can help dog owners manage their pet's behavior and minimize the impact on the community. In the following section, we will discuss how emergency vehicle sirens are designed to be attention-grabbing and why they can trigger howling behavior in dogs.
Emergency Vehicle Sirens
The goal of emergency vehicle sirens is to draw attention to and alert pedestrians and drivers to the presence of an emergency vehicle. These sirens, however, can also cause dogs to howl.
There is no conclusive evidence that dogs can distinguish between various types of emergency vehicles based on sirens alone, despite studies that show that dogs may have different responses to various kinds of emergency car sirens. Some dogs might be more likely to howl in response to a wailing siren, while others might respond more to a yelping siren. Dogs occasionally even howl at the sound of a siren that is not coming from an emergency vehicle.
Because they mimic the long, drawn-out sound of a howl,irens can cause dogs to growling. This can encourage dogs to join in and howl along with the siren. When other dogs in the area start to howl in response to the siren, the behavior is also reinforced.
It's important to remember that dogs typically respond to howling at sirens, even though emergency vehicle sirens can be a trigger for howling in dogs. Dogs naturally communicate and express themselves through this method. More about howling and canine behavior will be covered in the next section.
Personal Experience with Dogs Howling at Sirens
As a dog owner and professional dog trainer, I have had numerous experiences with dogs howling at sirens. This behavior is not uncommon and can be observed in dogs of all breeds and ages. Howling can be triggered by various stimuli, such as the sound of a siren or the howling of other dogs.
Through my first-hand experience, I have gained valuable insights into canine behavior and communication. I understand that howling is a natural form of communication for dogs, and it can serve many purposes beyond responding to sirens. In this article, I will share my knowledge and insights with you, exploring the science behind howling, what triggers it, and techniques for managing it.
Canine Behavior: Knowing the Advantages of Dogs Howling
In dogs, howling at sirens is a normal behavior that is not always a sign of distress or anxiety. Instead, it is a natural way of communicating that enables dogs to express various emotions. Dogs may howl in response to specific stimuli like sirens or music, express excitement, or communicate with other dogs.
Different dog breeds may also be more prone to howling than others in addition to using howling as a communication tool. Hounds and other hunting breeds, for instance, were historically bred for their vocal abilities, which increases their propensity to howl. On the other hand, some breeds, like the Basenji, are renowned for their almost unparalled barking or howling.
For dog owners, understanding howling behavior in dogs is essential because it can improve their ability to communicate with their animals and give them the care they require. We'll look at how various triggers can make dogs howl at sirens in the next section.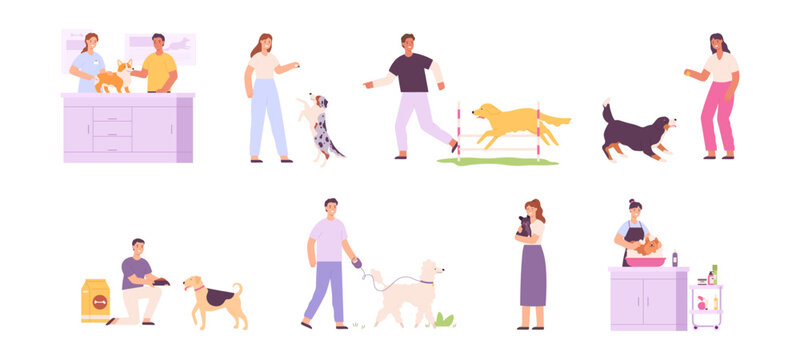 Managing Howling Behavior in Dogs
Dogs naturally grow accustomed to howling at sirens, but neighbors and other residents may find it annoying. You can control your dog's howling behavior by following these suggestions and techniques:
Positive Reinforcement
To encourage calm behavior in the presence of sirens, use positive reinforcement strategies. For remaining quiet, give your dog praise, affection, or treats. This will lessen howling and help reinforce the desired behavior.
Soundproofing
Your dog's howling can be lessened by soundproofing your home. To absorb sound and reduce noise, use curtains, carpets, or other materials. To further lower noise levels, think about installing double-pane windows or using soundproofing panels.
Distraction
To divert your dog's attention from the sound of a siren, give them a few distractions. To occupy them, provide toys, puzzles, or treats. To make background noise, you could also try playing music or turning on the TV.
Exercise
To lessen stress and anxiety, which can cause howling behavior, make sure your dog gets lots of exercise. Your dog can stay calm and content by taking regular walks, playing with toys, and other activities.
You can help control your dog's howling behavior and guarantee a peaceful coexist with your neighbors by employing these techniques. When training your dog, keep in mind that patience and consistency are crucial. Your dog can learn to control their howling behavior with time and effort.
Conclusion
Why do dogs howl at sirens? Howling at sirens is a natural and common behavior in dogs, rooted in their genetic heritage and communication instincts. It is a way for dogs to communicate, express themselves, and connect with their pack. While it may be unsettling for humans to hear, it is not necessarily a sign of distress or anxiety in dogs.
As responsible dog owners, it is important to understand this behavior and take proactive steps to manage it. Positive reinforcement techniques such as distraction, desensitization, and rewarding quiet behavior can help to reduce excessive howling.
It is also important to be mindful of other triggers that can cause howling, such as separation anxiety or loneliness, and to address them accordingly. By doing so, we can help our furry companions feel more comfortable and secure in their environment, while also maintaining a peaceful relationship with our community. Remember, dogs are social creatures and thrive on our companionship and attention.
In summary, howling at sirens is a natural behavior in dogs that should be understood and managed in a respectful manner. By doing so, we can strengthen our bond with our furry companions and help them lead happy and fulfilling lives.