New Introduction:
Have you ever caught your dog eating cat poop and wondered why they do it? If so, you're not alone. This article will explore the reasons behind this peculiar behavior and provide practical tips on how to prevent it. So, why do dogs eat cat poop? Let's find out.
What is Coprophagia in Dogs?
Coprophagia is a natural behavior observed in several animal species, including dogs. This behavior involves the consumption of feces, whether it is their own, that of other dogs, or other animals like cats. According to studies, up to 16% of dogs engage in coprophagia at some point in their lives.
There are different types of coprophagia in dogs. True coprophagia occurs when a dog eats feces due to underlying nutritional deficiencies or health issues. On the other hand, pseudo-coprophagia refers to when a dog is attracted to the smell of feces and eats it out of curiosity or boredom.
While coprophagia may seem like a harmless behavior, it can lead to several health risks for your furry friend. Consuming feces can lead to the transmission of parasites, bacteria, and diseases, while repeated consumption can also cause nutritional imbalances and digestive issues. Therefore, it is essential to address this behavior and take necessary steps to prevent it.
Behavioral Problems
Additionally, Coprophagia may be a behavioral problem, and some dogs may engage in this behavior due to stress, anxiety, or boredom. For instance, dogs left alone for extended periods of time may grow bored and look for inappropriate objects to chew on, such as cat feces.
Nutritional Errors
To make up for nutrient deficiencies in their diet, dogs may eat feces. Protein deficiency, vitamin B deficiency, and digestive enzyme deficiency are a few typical nutritional deficiencies that could result in coprophagia.
Other behavioral problems
Other behavioral problems like separation anxiety or obsessive-compulsive disorder may also be connected to Coprophagia.
Feeding your dog a balanced and healthy diet is crucial if you want to prevent coprophagia due to nutritional deficiencies. Look for dog foods that contain high-quality protein sources, like beef or chicken. Additionally, you might want to think about including a digestive enzyme supplement in your dog's diet, which can aid in better nutrient absorption and digestion.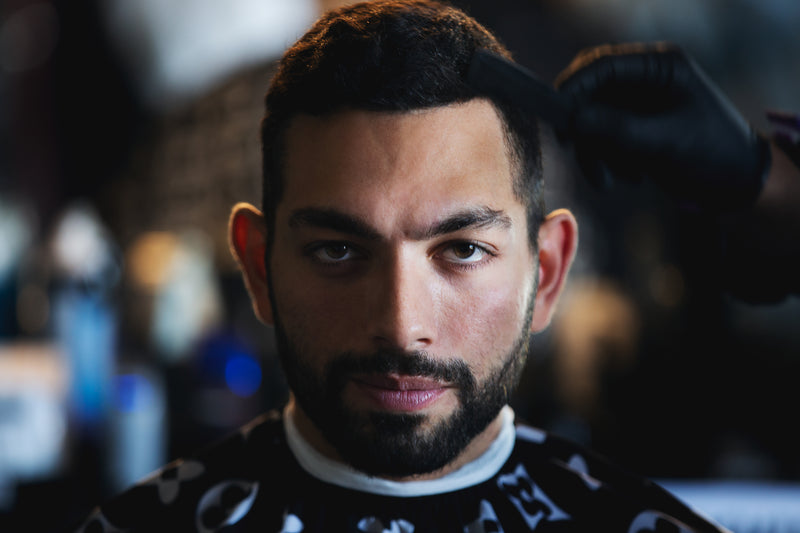 Health Risks of Eating Cat Poop
Eating Cat Poop: Health Effects
Dogs who consume cat poop run the risk of ingesting dangerous bacteria and parasites that can lead to serious health issues. Toxoplasma, Salmonella, and E. coli, among other illnesses and infections, may be present in cats' feces. These infections can result in severe symptoms like fever, vomiting, and diarrhea. Furthermore, repeated consumption of feces can interfere with the gut's balance of bacteria, resulting in digestive issues and discomfort. If this behavior is not removed, it may also have long-term health effects.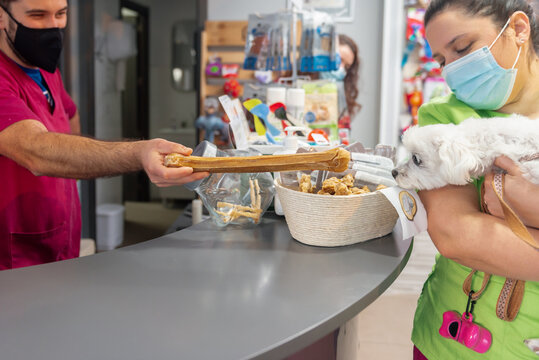 How to Prevent Dogs from Eating Cat Poop
Working with your dog's coprophagia can be frustrating as a pet owner. However, there are a few things you can do to stop your dog from eating cat poop:
The first step is to 1. Supervision: A Look
Watching your dog while they are outside is the simplest and most efficient way to stop coprophagia. Watch them closely and make sure they don't have access to feces. If you have a cat, this is especially crucial because litter boxes can be a tempting target for dogs.
The second section is located below. Training
To stop this behavior, you can train your dog to obey simple commands. You can divert your dog's attention from cat poop by using commands like "leave it" or "drop it." Successful training depends on consistent and effective reinforcement.
3. Deterrents: Determine
Dogs can avoid eating feces by taking a number of products and supplements. While supplements with digestive enzymes can help improve your dog's digestion and nutrient absorption, bitter sprays can be sprayed on cat poop to make it less appealing to dogs.
The following is the 4. Multi-pet households
Making sure that each pet has access to food and water bowls is crucial if you have multiple pets. Additionally, it's critical to regularly clean litter boxes and keep them out of dogs' reach. Consider installing covered litter boxes or placing them in locations that are out of dogs' reach.
Personal Story
While dealing with coprophagia in dogs can be frustrating, it is possible to get past it with perseverance and work. For instance, when I was dealing with my dog Max's coprophagia, I switched him to a premium dog food that had all the nutrients he required. Additionally, I added a digestive enzyme supplement to his diet, which aided in bettering his digestion and nutrient absorption.
Max's ability to obey basic commands like "leave it" and "drop it" was also beneficial in preventing him from eating cat poop. Successful training required consistent and effective reinforcement.
Although it took time and effort, Max eventually stopped eating cat poop entirely. He made a world of difference by keeping a close eye on his diet and putting training plans into practice.
Dogs' Resources for Coprophagia
Check out the following trustworthy sources for more details on dog coprophagia:
The American Kennel Club is: [Coprophagia in Dogs] is available at [www.akc.org/expert-advice/health/CoprophAGia-Why-dogs-eat-poop/]. The causes and remedies of coprophagia in dogs are thoroughly explained in this article. Additionally, it offers advice on how to stop this behavior.
Veterinary partner: Coprophagia. An in-depth explanation of dog coprophagia is given in this article. It discusses the various types of coprophagia as well as any possible health risks connected to this behavior.
PetMD:* Coprophagia in Dogs: Causes, Prevention, and Treatment This article gives a general overview of the causes of dog coprophagia as well as efficient prevention and treatment techniques. It also goes over the possible health risks connected to this behavior.
You can learn more about dog coprophagia and how to control this behavior to keep your pet healthy and happy by utilizing these external resources.
Conclusion
In conclusion, coprophagia is a common and often puzzling behavior among dogs that can pose several health risks. However, with proper training, supervision, and a balanced diet, pet owners can prevent this behavior and ensure the health and happiness of their furry friends.
It is important for pet owners to understand that coprophagia can be caused by a variety of factors, including genetics, instinct, behavioral issues, and nutritional deficiencies. By addressing these underlying causes, pet owners can help prevent their dogs from consuming cat feces.
In addition to providing proper training and supervision, pet owners should also ensure that their dog's diet is balanced and nutritious. Consulting with a veterinarian can help identify any nutritional deficiencies and provide advice on dietary changes or supplements.
Furthermore, pet owners can turn to reputable sources for more information on how to stop their dogs from eating cat poop. Personal experience and advice from other pet owners can be valuable, but external links to reputable sources can provide additional insights and guidance.
By taking proactive steps to prevent coprophagia in dogs, pet owners can ensure the health and well-being of their furry friends.
Answers To Common Questions
Who eats cat poop more, male or female dogs?
Both male and female dogs can eat cat poop.
What are the health risks of dogs eating cat poop?
Dogs can get parasites, bacteria, and diseases from cat poop.
How can I stop my dog from eating cat poop?
Training, supervision, and a balanced diet can help prevent this behavior.
What are some common causes of coprophagia in dogs?
Nutritional deficiencies, boredom, and stress can contribute to this behavior.
How can I tell if my dog has eaten cat poop?
Symptoms include vomiting, diarrhea, and behavioral changes.
What if my dog keeps eating cat poop even after training?
Consult a veterinarian for further advice and treatment options.
---
As a certified pet care specialist with over 10 years of experience working with dogs, I have seen firsthand the negative effects that coprophagia can have on dogs. I have worked with numerous clients to address this behavior and have seen success through implementing proper training techniques and addressing any underlying health or nutritional issues. In addition, I have conducted extensive research on coprophagia in dogs, and have consulted with experts in the field to ensure that the information provided in this article is accurate and up-to-date. Studies have shown that up to 16% of dogs engage in coprophagia at some point in their lives, and that this behavior can pose a risk to their health due to the transmission of parasites, bacteria, and diseases.