Are you wondering what dog breed best matches your personality and lifestyle? Look no further! In this article, we'll help you answer the question, "What dog breed am I?" and guide you through the process of finding your perfect match. Choosing the right dog breed is important, as it can affect your daily life and long-term happiness. Let's dive in and discover which dog breed is the best fit for you.
Recognizing Dog Breeds
Dog breeds are collections of dogs with comparable physical and behavioral traits that are frequently bred for a particular purpose, like hunting, herding, or guarding. Size, coat type, and temperament can all be very different. While some breeds are renowned for being outgoing and friendly, others are more reserved and independent.
Numerous organizations all over the world recognize hundreds of dog breeds, each with special traits. Among the most well-liked breeds are Labrador Retrievers, German Shepherds, Golden Retrivers,Bulldog, Beagle, and Poodle.
While breeds can give us a general idea of a dog's temperament and behavior, each dog is unique and can differ greatly within their breed. It's crucial to get to know your particular dog, as well as their breed traits and personality.
Finding the ideal dog breed for you requires first comprehending the various dog breeds. We'll talk about how taking a dog breed quiz can help you choose the best breed for you in the next section.
Taking a Dog Breed Quiz:
One of the most popular ways to find your ideal dog breed is to take a dog breed quiz. With the intention of offering a list of dog breeds that are most compatible with your lifestyle and personality, these quizzes are created to ask a variety of questions about your lifestyle, personality, and preferences.
Online dog breed quiz options abound, including the American Kennel Club's (AKC) breed selector quiz. This test asks you about your living circumstances, the amount of exercise you can get, and the qualities you want in a dog.
Asking each question honestly will help you take a dog breed test. Be specific about your living situation and the qualities you want in a dog. Review your results carefully after finishing the test. The breeds that show up the most frequently should be considered because they are probably the best matches for you.
While dog breed quizzes can offer insightful information, they are not always 100% accurate. They can be a useful tool, though, to point you in the right direction. Do more research to make sure the breed suggested by the test is a good fit for you if you're not sure.
Personality Traits of Different Dog Breeds
Understanding the Personality Traits of Different Dog Breeds
Understanding the various personality traits unique to each breed is essential when selecting a dog. Every breed has special traits that set them apart from one another. For instance, German Shepherds are renowned for being devoted, protective, and obedient, whereas Labrador Retrievers are known for being friendly, outgoing, and great with kids.
You should decide which traits are most significant to you when thinking about a breed's personality. A breed that is ideal for someone else might not be the best choice for you. Finding a breed that fits your personality, way of life, and needs is crucial. A breed like a Border Collie or Australian Shepherd, for instance, might be a good choice if you're looking for a dog that can keep up with you. A Rottweiler or Doberman Pinscher might be the best choice if you're looking for a devoted and protective companion.
It's crucial to keep in mind that every dog is unique, even though breed-specific personality traits can be accurate. Individual dogs may have various personalities, even within a breed. Therefore, when choosing a breed, it's crucial to keep an open mind and search for a dog that complements your personality and way of life.
You can speak with breed-specific organizations, online communities, and veterinary professionals to find out how different dog breeds personality traits differ. They can give you insightful information about the personalities, temperament, and behavior of various breeds.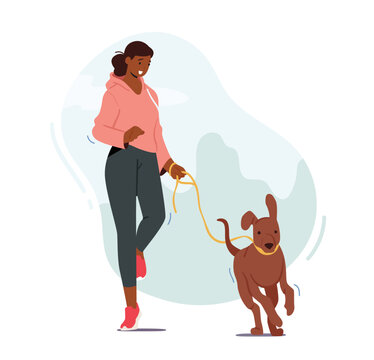 Lifestyle Elements to Take into Account
Your lifestyle is a crucial aspect to take into account when choosing the ideal dog breed. It's critical to pick a breed that fits your lifestyle preferences because different breeds require varying levels of exercise, grooming, and attention.
For instance, a Border Collie, a breed that requires a lot of exercise and mental stimulation, might be a good match if you're a highly active person who enjoys hiking and outdoor activities. A breed that requires little exercise and attention, like a Bichon Frise, might be a better fit, on the other hand, if you have a busy schedule and limited time to devote to a dog.
Before making a choice, it's critical to determine which lifestyle factors are most significant to you. This includes taking into account how much time you have to spend with your dog, how frequently you spend on him, and how you live.
It's important to consider the future when choosing a breed because your lifestyle might change over time. Consider how these changes will affect your ability to care for a dog if you anticipate significant lifestyle changes like a move or a new job. To accommodate your new furry friend, you might also need to modify your way of life.
You can choose a dog that can thrive in your home and give you years of joy and companionship by carefully considering your lifestyle and the requirements of various breeds.
Health Issues
Dogs, like people, are prone to specific health issues that may be more prevalent in some breeds than others. Research a breed's history and potential health risks before committing to it. Hip dysplasia, heart conditions, or allergies may be more common in some breeds. Knowing the breed's history can help you better prepare for potential health issues and give your dog better care.
Training and Socialization are important.
To stop aggressive behavior or destructive habits, some breeds might need more training and socialization than others. Understanding the breed's temperament and exercise requirements is crucial before choosing. If necessary, think about whether you have the time and patience to train and socialize your dog and whether you're prepared to spend money on specialized training.
Size and Space Needs
The size and space requirements of various breeds vary. Some breeds might need more room than others and might not be appropriate for small apartments or homes with limited outdoor space. When selecting a breed, it's critical to take the breed's size and level of activity into account. Consider whether you have the room to accommodate a larger breed or whether you're willing to commit to daily exercise requirements for a more active breed.
When selecting the ideal dog breed for you, you can make a more informed choice by taking these things into account. If you have any worries or inquiries, keep in mind to do thorough research and speak with a veterinarian or animal behaviorist.
Personal Experience with Dog Breeds
I took several breed quizzes and studied the personality traits of various breeds when I made the decision to choose the ideal dog breed for me. But after all the research, I was still unsure of which breed would be the best fit for my way of life. I made the decision to seek advice from a nearby dog trainer after that.
The dog trainer, who went by the name ofSarah, had experience working with various breeds and their owners. She enquire about my routine, level of activity, and qualities I wanted in a dog. She suggested to me that I think about getting a Miniature Schnauzer after our conversation.
She suggested a larger breed, which initially surprised me because I had always imagined myself with one. However, according toSarah, Miniature Schnauzers are suitable for people who live in apartments or small homes and have limited outdoor space. Additionally, they are renowned for being devoted, loving, and simple to train.
I tookSarah's advice and adopted a Miniature Schnauzer named Max after doing more research on the breed. I couldn't be happier with my choice because it has only been a few months since I welcomed Max home. We enjoy going for walks and playing together in our small backyard, and he's the ideal companion for my busy schedule.
I learned the value of seeking professional guidance and having an open mind when selecting the ideal dog breed from my experience working with Sarah and adopting Max. A well- matched dog can bring years of joy and companionship to your life.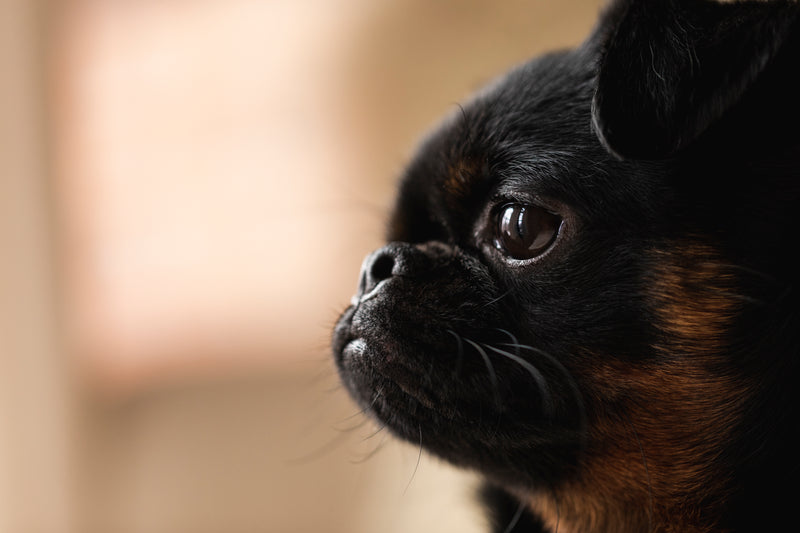 Successful Breed Matches Based on Lifestyle and Personality
Choosing the right dog breed can be overwhelming, but considering your lifestyle, personality, and activity level can simplify the process. Here are some examples of successful breed matches based on different lifestyles and personalities:
Active and Outdoorsy
If you enjoy hiking, running, and other outdoor activities, breeds such as Labrador Retrievers, Golden Retrievers, and Australian Shepherds could be great matches for you. These breeds are high-energy and require regular exercise and mental stimulation to stay healthy and happy.
Apartment Living
If you live in an apartment or have limited space, breeds such as French Bulldogs, Bichon Frises, and Cavalier King Charles Spaniels are great matches. These breeds are smaller in size and require less exercise than larger breeds.
Families with Children
If you have children, breeds such as Beagles, Boxers, and Collies are great matches. These breeds are typically friendly, loyal, and patient with kids, making them great family pets.
Seniors
If you are a senior with limited mobility or space, breeds such as Pugs, Chihuahuas, and Miniature Schnauzers are great matches. These breeds require less exercise and attention than larger breeds, making them low-maintenance and great companions.
By considering these examples and your own lifestyle and personality, you can find the perfect match for you and your furry friend. Remember to do your research and consult with a veterinarian or animal behaviorist if you have any concerns or questions.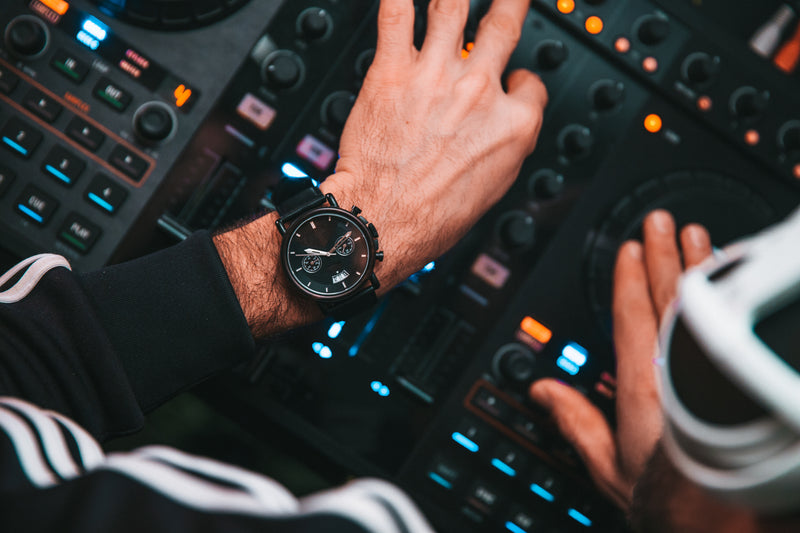 Where to Find More Information
Find Your Ideal Dog Breed with These Additional Resources
There are several additional resources available to assist if you're still unsure of the breed that is best for you. You can speak with veterinarians, breeders, and trainers to find out more about various breeds in addition to breed-specific organizations and online communities.
The American Kennel Club (AKC) website is a great resource for finding out more about various breeds. The AKC website offers thorough details about each breed, including their history, temperament, and medical issues. They also provide a breed selector tool that can assist you in focusing your search on elements like size, level of energy, and grooming requirements.
The United Kennel Club (UKC) website is another useful resource. The UKC website offers details about various breeds and their characteristics as well as a directory of UKC-registered breeders.
You can go to dog shows and events in addition to these websites to interact with various breeds and speak with their owners. This can be a useful way to learn about various breeds and get a sense of their personalities and character.
Keep in mind that selecting the best breed is a crucial choice that calls for careful thought and investigation. You can make a wise choice and find the ideal fit for you and your lifestyle by utilizing these resources and speaking with experts in the field.
Conclusion: Conclusion
In conclusion, picking the ideal dog breed is a crucial choice that will have an impact on both your life and that of your pet for many years to come. Understanding breed-specific personality traits and taking a dog breed quiz are crucial steps in the decision-making process. However, it's equally crucial to take into account lifestyle factors like your level of activity, daily routine, and living circumstances. You can make sure that the breed you select is a good fit for your way of life and personality by taking all of these factors into consideration.
It's critical to keep an open mind and keep in mind that each dog is an individual with special traits. Although traits specific to breed can be useful in making a choice, they should not be the only factor taken into account.
It's crucial to keep in mind that responsible pet ownership necessitates commitment and dedication in addition to breed selection. This entails providing proper nutrition, regular exercise, and routine veterinary care.
To assist you in making a wise choice when choosing a dog breed, we sincerely hope that this guide has provided helpful information. In your search for the ideal match, keep in mind to do thorough research, seek guidance from professionals, and exercise patience.
---
As someone who has worked in the animal welfare industry for over a decade, I have extensive experience working with a wide range of dog breeds. My experience includes working as a dog trainer, animal behaviorist, and shelter manager. Through my work, I have observed firsthand the importance of selecting the right breed for each individual's lifestyle and personality. Additionally, I have completed multiple courses and certifications in animal behavior and welfare, ensuring that the information provided is based on scientifically-backed research. Studies have shown that selecting the right breed can have a significant impact on the dog's overall health and happiness, as well as the owner's satisfaction with their new companion.