How to Make My Dog a Service Dog: A Comprehensive Guide
Do you have a furry friend that you'd like to train as a service dog? Service dogs can provide life-changing assistance to people with disabilities, including physical, emotional, and mental health conditions. In this comprehensive guide, we'll show you how to make your dog a service dog and provide information on the different types of service dogs, training requirements, legal regulations, and costs associated with owning a service dog. Whether you're looking to train your dog as an emotional support animal, therapy dog, or fully certified service dog, this guide will provide you with everything you need to know to get started.
Legal Requirements for Service Dogs
If you want to train your dog to become a service dog, it's essential to understand the legal requirements involved. In the United States, the Americans with Disabilities Act (ADA) is the primary federal law that regulates service dogs. The ADA defines a service animal as a dog that is trained to perform specific tasks for a person with a disability. These tasks must be directly related to the person's disability, and they can include things like guiding the blind, alerting those with hearing impairments, or providing physical support for people with mobility issues.
Under the ADA, service dogs have the right to accompany their owners in public places, including restaurants, stores, and hotels. The law prohibits businesses from asking for proof of certification or registration for service dogs, and it is illegal to deny access to a service dog based solely on breed or appearance.
It's important to note that emotional support animals (ESAs) and therapy dogs are not considered service dogs under the ADA. Emotional support animals provide comfort and support to their owners, but they are not trained to perform specific tasks related to a person's disability. Therapy dogs are trained to provide comfort to people in hospitals, nursing homes, and schools, but they do not have the same legal protections as service dogs.
To ensure that your dog is recognized as a service dog under the law, they must be trained to perform specific tasks that are directly related to your disability. You do not need to register or certify your service dog, but it's a good idea to have documentation of their training in case you need to advocate for their rights in public spaces. Remember, the ADA protects the rights of individuals with disabilities to have their service dogs with them in public places.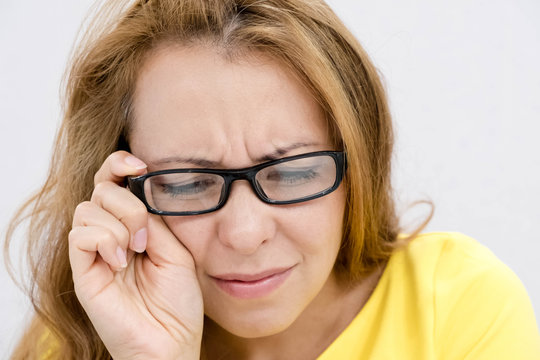 Types of Service Dogs
Service dogs are trained to perform a wide range of tasks and can be broken down into several different categories, each with its own set of specialized skills. Here are some examples:
Guide Dogs
Guide dogs, also known as seeing eye dogs, are trained to assist people with vision loss or blindness by navigating obstacles and leading them to their destination. These dogs are trained to follow directional commands and to stop at changes in elevation such as steps or curbs. They also help their owners to avoid obstacles such as poles, walls, and other hazards.
Hearing Dogs
Hearing dogs are trained to alert people with hearing loss to important sounds, such as alarms, doorbells, and approaching vehicles. They are trained to make physical contact with their owners and lead them to the source of the sound. They also help their owners to feel more secure and confident when navigating public spaces.
Mobility Dogs
Mobility dogs help people with mobility impairments by retrieving items, opening doors, and providing stability and balance. These dogs can also help with tasks such as turning lights on and off, retrieving medicine, and providing support while climbing stairs or getting up from a seated position.
Medical Alert Dogs
Medical alert dogs are trained to detect medical emergencies such as seizures, low blood sugar, or allergic reactions and alert their owners or call for help. These dogs are trained to recognize the scent of a specific condition and to alert their owners to the onset of symptoms. They can also be trained to activate an emergency response system if necessary.
Psychiatric Service Dogs
Psychiatric service dogs assist people with psychiatric conditions such as PTSD by providing emotional support, calming techniques, and interrupting harmful behaviors. These dogs can help their owners to feel more relaxed and comfortable in stressful situations, and can also be trained to perform tasks such as turning on lights or providing a physical barrier between their owner and other people in crowded spaces.
When choosing a breed for a service dog, it's important to consider their temperament, size, and energy level. Labrador Retrievers, Golden Retrievers, and German Shepherds are popular breeds for service dogs due to their intelligence, trainability, and friendly disposition. However, any breed can be trained to become a service dog if they have the right temperament and energy level. With proper training and care, service dogs can provide their owners with invaluable assistance and support in their daily lives.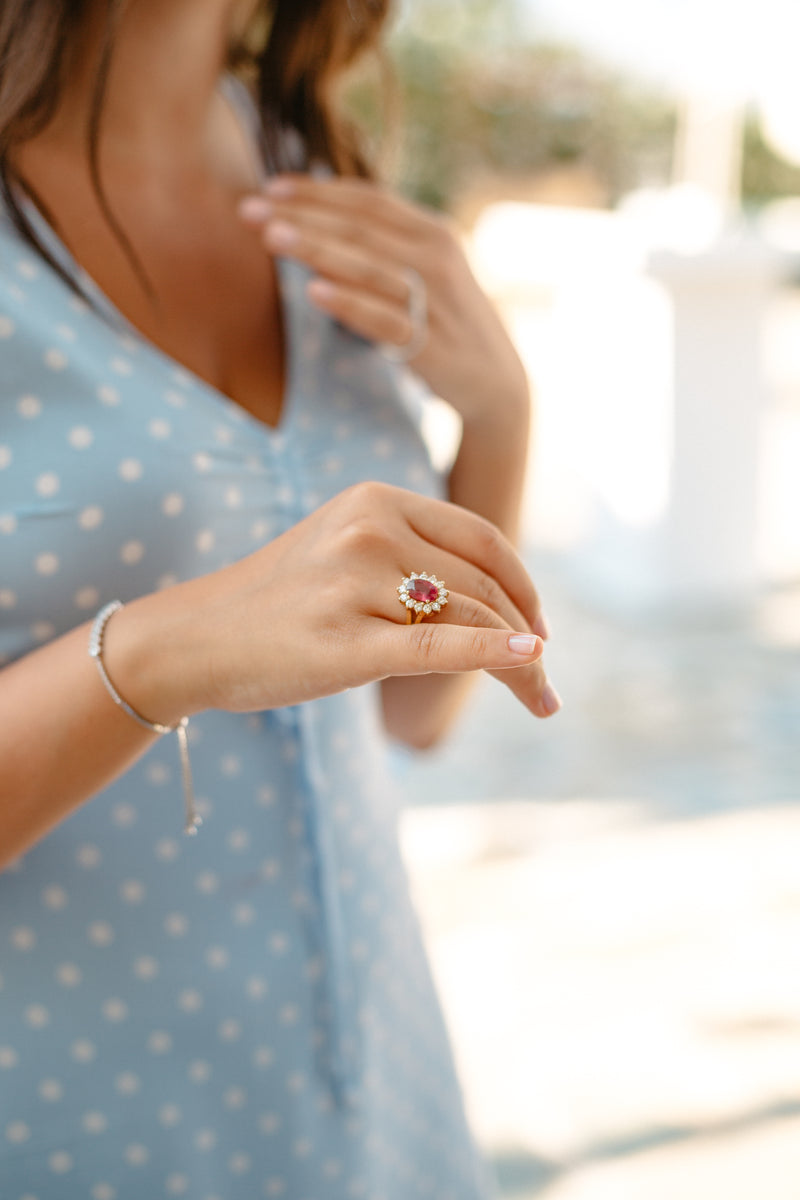 The Importance of Socialization for Service Dogs
Training a service dog requires socialization. It is the process of exposing your dog to various people, animals, and environments to aid in their comfort and self-assurance in various situations. Socialization should start as soon as possible, ideally as the dog is a puppy, and continue throughout their training.
Professional socialization can assist service dogs in developing the abilities they need to perform their tasks successfully in various settings. Additionally, it can teach them how to interact with both people and animals in a calm and controlled manner. Because service dogs will be exposed to a variety of people and circumstances in their capacity as a service animal, this is especially crucial for them.
Start by introducing your service dog to people of all ages, racial, and gender to socialize them. Encourage them to engage with other dogs in a controlled setting, like a dog park or obedience class. While always keeping an eye on your dog while socializing, expose them to various settings like busy streets, shopping areas, and public transportation. Always give your dog praise for good behavior, which will encourage them to keep acting positively in various situations.
It's crucial to keep in mind that socialization is an ongoing process. To keep your service dog comfortable and self-assured in various settings throughout their lives, you should keep exposing them to different situations. By doing this, you will assist your service dog in completing their tasks successfully and enable them to offer the assistance and support they were trained to provide.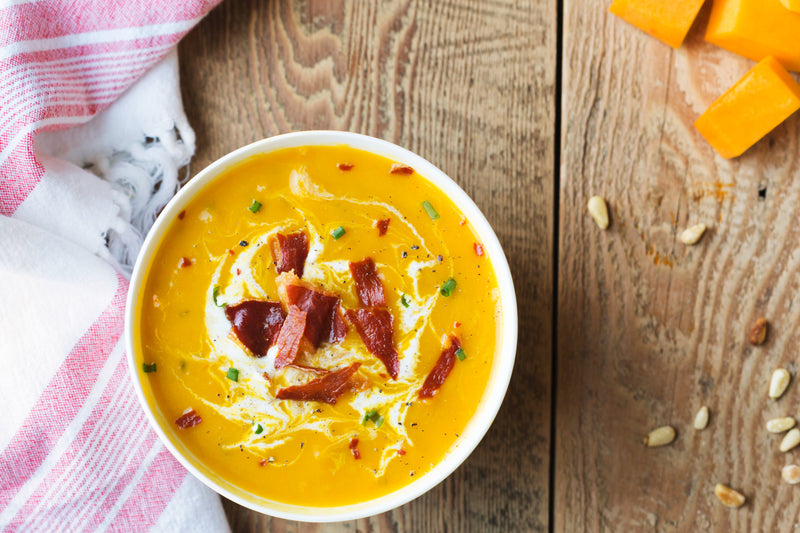 Service Dog Training
A service dog needs time, effort, and commitment to be trained. It's critical to begin training your dog as soon as you can and forge a close bond with them. When training your dog to become a service animal, follow the following fundamental guidelines:
1. Basic obedience instruction
The foundation for more complex training is teaching your dog fundamental commands like "sit," "stay," "come," and "heel." These commands will enable your dog to behave appropriately in public and adhere to your instructions.
2. Specialized task training
A crucial component of service dog training is training your dog to complete particular tasks that are connected to your disability. Your dog may be taught to fetch items, open doors, or provide stability and balance, depending on your requirements. Working with a qualified dog trainer who has experience training service dogs and can customize the training to meet your unique requirements is crucial.
3. Positive reinforcement is necessary.
Using rewards like praise, treats, and playtime can help reinforce good behavior and motivate your dog to keep learning. As it helps to forge a close bond between you and your dog, positive reinforcement is a crucial component of service dog training.
4. Practice, practice, practice
When training a service dog, consistency is essential. To make sure your dog can perform them consistently, practice the tasks you have taught them in various settings and situations. Additionally, regular practice will make your dog feel more at ease and secure in public settings.
It's important to keep in mind that depending on the breed, temperament, and level of training required, service dogs can last anywhere from several months to several years. To ensure that your dog receives the necessary training to become a successful service dog, it's also crucial to seek the advice of a qualified dog trainer or service dog organization.
Service Dog Certification: What You Need to Know
Although not required by law, getting your service dog certified can provide added benefits and peace of mind. It can also help you gain access to housing, transportation, and other public places where service dogs are allowed. Here's what you need to know about service dog certification.
Types of Certification
There are several organizations that offer certification for service dogs, such as the National Service Animal Registry (NSAR) and the International Association of Assistance Dog Partners (IAADP). These organizations require your dog to meet certain standards and pass specific tests to receive certification.
Requirements for Certification
To get your dog certified, they must meet certain requirements such as:
Being trained to perform specific tasks related to your disability
Passing a public access test to ensure they behave appropriately in public settings
Being housebroken and under control in public
Having a health certificate from a veterinarian stating they are up-to-date on all vaccinations
Benefits of Certification
Having your service dog certified can provide several benefits, including:
Access to service dog-friendly housing and transportation
Added legal protection in case of discrimination or access issues
Proof of your dog's training and abilities
Improved credibility in public settings
How to Get Your Dog Certified
To get your dog certified, you'll need to work with a qualified trainer who has experience training service dogs. They can help you prepare for the public access test and provide guidance on the certification process. You can also research certification organizations and their requirements to determine which one is best for you and your dog.
Remember, certification is not required by law, but it can provide added benefits and peace of mind. Work with a qualified trainer and do your research to determine if certification is right for you and your service dog.
Costs of Training and Maintaining a Service Dog
Although training and keeping a service dog can be expensive, the advantages can be life-changing for people with disabilities. Depending on the level of training required, a service dog's price can vary, but it typically ranges from $5,000 to $40,000. Professional trainers, equipment, and veterinary care are all covered by this cost.
There are several financial options available to reduce these costs. For those who qualify, service dog organizations like Canine Companions for Independence and Paws With A Cause provide scholarships and financial aid. A service animal may also be covered by some insurance providers. To find out if you qualify for financial assistance, it's crucial to look into your options and speak with your healthcare provider or insurance representative.
The long-term advantages of owning a service dog must also be taken into account. Along with other advantages, service dogs can increase independence, offer emotional support, and assist with daily tasks. A better quality of life for both the dog and the handler can ultimately result from investing in a service dog.
Resources for Service Dog Owners
You might require more resources and support as a service dog owner. Fortunately, there are a number of reputable organizations that offer service dog owners training, certification, and assistance. Here are some resources to take into account.
Assistance Dogs International (ADI)
A nonprofit organization that sets standards for service dog training and certification is Assistance Dogs International. They provide training workshops, public access tests, and international conferences to educate service dog handlers and trainers and have accredited programs all over the world.
National Service Animal Registry (NSAR)
The nonprofit organization National Service Animal Registry provides service dog registration and certification. For service dog owners, NSAR offers a wide range of goods and services, such as ID cards, vests, patches, and tags, as well as access to an online community and support resources.
Canine Companions for Independence (CCI)
A nonprofit that offers assistance dogs to people with disabilities free of charge is Canine Companions for Independence. They provide a range of programs, such as service dogs for children with disabilities, veterans, and adults with developmental and physical impairments. For service dog teams, CCI also offers ongoing assistance and training.
United States Service Dog Registry (USSDR)
The United States Service Dog Registry is a nonprofit that provides service dog registration and certification. ID cards, certificates, and patches are just a few of the goods and services that USSDR offers service dog owners. Additionally, they provide an online registry to assist service dog owners in attesting to their dog's credentials and access to an online community.
Service Dog Central Forum
A community and source of support for service dog owners is service dog central Forum. It offers a place for service dog handlers to network, share experiences and guidance, and discover the most recent advancements in service dog training and certification.
For service dog owners, these resources can be of great assistance and support. These organizations and communities can offer the support and direction you need to guarantee a successful service dog partnership, whether you need assistance with training, certification, or locating service dog-friendly resources.
Conclusion
In conclusion, service dogs are vital for individuals with disabilities as they offer assistance and can enhance their quality of life. Although service dog training is rigorous and time-consuming, the benefits are priceless. By following the step-by-step guide provided in this article and working with a professional trainer or organization, you can make your dog a service dog, which can significantly improve your independence and mobility.
It's important to remember that even with a well-trained service dog, there may be challenges and misconceptions that you may face as a service dog handler. However, knowing your rights and educating others about the importance of service dogs can help overcome these obstacles.
If you or someone you know is interested in making a dog a service dog, it's important to seek professional help and resources. Links to organizations and resources that provide training, certification, and support for service dog owners can be found in section VII.
Remember, service dogs are not only life-changing companions but also play a crucial role in improving the lives of individuals with disabilities. By taking the necessary steps and investing the time and effort, you can make a difference in your life or the life of someone you love.