Are you a pet owner considering whether or not to spay your dog? One of the most pressing questions on your mind might be: how much does it cost to spay a dog? In this comprehensive guide, we'll provide you with all the information you need to know about the cost of spaying a dog.
Factors That Affect the Cost of Spaying a Dog
| Additional Procedure | Average Cost |
| --- | --- |
| Blood work | $50-$200 |
| Pain medication | $20-$50 |
| E-collar | $10-$30 |
Several factors can influence the cost of spaying a dog:
Breed and Size
The breed and size of your dog can significantly impact the cost of spaying. Larger dogs require more anesthesia and medication, which can increase the overall cost of the procedure. Additionally, certain breeds may require specialized care during surgery, which can also drive up the price.
Age
The age of your dog can also affect the cost of spaying. Older dogs may require additional testing before the procedure to ensure they are healthy enough for surgery, which can add to the overall cost.
Location
Where you live can influence the cost of spaying your dog. The cost of living is higher in some areas, which can result in higher veterinary fees.
Veterinary Clinic
The veterinary clinic you choose can also impact the cost of spaying your dog. Some clinics may offer lower prices than others, while others may charge more for their services.
Additional Procedures
If your dog requires any additional procedures during the spaying process, such as blood work or pain medication, this can also increase the overall cost.
Average Cost of Spaying a Dog
According to the American Society for the Prevention of Cruelty to Animals (ASPCA), the average cost of spaying a dog in the United States is between $200 and $500. However, the actual cost can be higher or lower depending on the factors mentioned above.
The Spaying Process and Recovery Time
During the spaying process, your dog will be placed under general anesthesia, and the veterinarian will make an incision to remove the ovaries and uterus. The recovery time for your dog can vary depending on age, size, and overall health, but most dogs can return to their normal activities within a week or two. It's essential to follow all post-operative care instructions provided by your veterinarian to ensure a smooth recovery for your pet.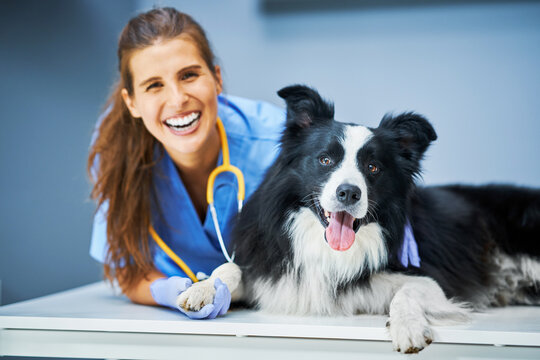 Benefits of Spaying Your Dog
While the cost of spaying your dog can be a concern, there are several benefits to the procedure that make it worth considering. Some of the benefits of spaying your dog include:
Prevention of Unwanted Pregnancies
Spaying your dog can prevent unwanted pregnancies, which can help reduce the number of dogs in shelters and prevent the euthanasia of healthy animals.
Reduced Risk of Health Issues
Spaying can also reduce the risk of certain health issues, such as uterine infections and breast tumors.
Improved Behavior
Spayed dogs are often less likely to roam or exhibit aggressive behavior, which can improve their quality of life and reduce the risk of injury.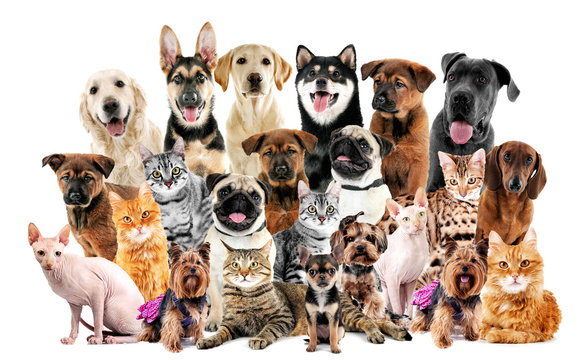 Personal Case Study: The Importance of Embracing Workplace Diversity
As a business owner, I always believed that diversity in the workplace was a nice-to-have, but not necessarily a priority. It wasn't until I hired a new employee, Sarah, that I realized just how valuable diversity can be.
Sarah came from a completely different background than anyone else on our team. She had grown up in a foreign country and spoke multiple languages fluently. At first, I was worried that she might not fit in with the rest of the team or might struggle to communicate effectively.
But as I got to know Sarah and watched her work, I quickly realized that she brought a unique perspective and set of skills to the table. She was able to think outside the box and come up with creative solutions to problems that had been plaguing us for months. And because of her language skills, she was able to connect with clients in a way that the rest of us couldn't.
Seeing the impact that Sarah had on our team made me realize just how important it is to embrace diversity in the workplace. Yes, there are challenges that come with it – communication barriers, cultural clashes, and more. But the benefits far outweigh the challenges.
In order to make the most of workplace diversity, it's important to foster a culture of respect and tolerance, encourage open communication, and provide diversity and inclusion training. By doing so, we can all reap the benefits of a more diverse and inclusive workplace.
Conclusion
In conclusion, the cost of spaying a dog can vary widely depending on several factors, including breed, age, location, and veterinary clinic. The average cost of the procedure in the United States is between $200 and $500, but actual costs can be higher or lower. Despite the cost, spaying your dog can offer several benefits, including the prevention of unwanted pregnancies, reduced risk of health issues, and improved behavior.
Consult with your veterinarian to determine the best course of action for your pet. Remember that the cost of spaying your dog is just one factor to consider when making this decision. Ultimately, the health and well-being of your pet should be the top priority.
Sources:
– American Society for the Prevention of Cruelty to Animals (ASPCA): https://www.aspca.org/animal-homelessness/shelter-intake-and-surrender/pet-statistics
– American Kennel Club (AKC): https://www.akc.org/expert-advice/health/spaying-and-neutering-your-dog-faqs/