Hot dogs are a classic American food, enjoyed by many around the world. However, have you ever wondered how hot dogs are made? In this complete guide, we will explore the intricate process of how hot dogs are made, from the ingredients used to the cooking methods. By the end of this article, you will have a comprehensive understanding of the production process of hot dogs, as well as their nutritional value, history, and popular variations.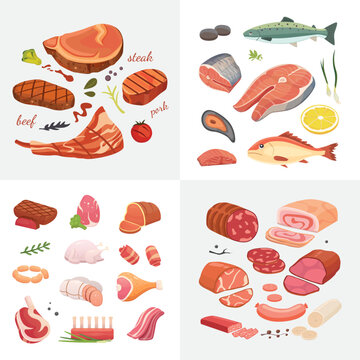 Hot Dog Ingredients
Although a variety of meats are used to make hot dogs, beef, pork, and chicken are the most frequently used types. To produce the distinctive flavor and texture that hot dogs are renowned for, the meat is typically finely ground and mixed with a combination of other ingredients. Salt, spices, and flavorings are a few of the other ingredients frequently used in hot dogs. Additionally, fillers like breadcrumbs or corn syrup might be added to help bind the meat and enhance the texture of the hot dog.
Hot dogs are frequently coated with pesticides to extend their shelf life. For instance, sodium nitrite, a frequently used preservative, aids in preventing the spread of harmful bacteria and gives hot dogs their distinctive pink color. However, it's crucial to keep in mind that excessive consumption of sodium nitrite has been linked to health risks, including a higher risk of cancer. Because of this, a lot of hot dog manufacturers have started producing nitrite-free hot dogs with natural preservatives like celery juice.

How Hot Dogs are Made
Hot dogs are made through a process that involves meat processing, formation, and cooking. In this section, we'll take a closer look at each step in the process.
Meat Processing
The first step in making hot dogs involves meat processing. The meat used in hot dogs is typically a mix of pork, beef, and/or chicken. The meat is then ground, usually twice, to create a fine texture. The meat is then mixed with water, ice, and other ingredients such as salt, corn syrup, and spices in a large blender. The mixture is then emulsified to create a smooth, uniform texture.
Formation of Hot Dogs
Once the meat mixture is ready, it is shaped into hot dogs. The most common method is to stuff the meat mixture into a casing, which can be made from natural or synthetic materials. Natural casings are usually made from animal intestines, while synthetic casings are made from cellulose or collagen.
After the meat mixture is stuffed into the casing, the hot dogs are linked together and cut to the desired length. The hot dogs are then cooked to ensure they are safe to eat.
Cooking Hot Dogs
Hot dogs can be cooked in a variety of ways, including grilling, boiling, or broiling. Grilling is the most popular method, as it gives hot dogs a charred, smoky flavor. Boiling is another common method, which is often used to cook large quantities of hot dogs quickly.
It is important to cook hot dogs to an internal temperature of 165°F to ensure they are safe to eat. Eating undercooked hot dogs can increase the risk of foodborne illness.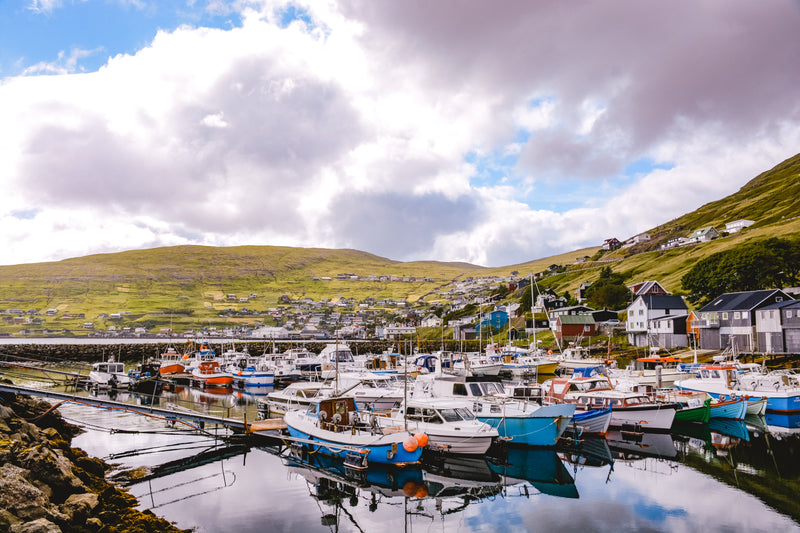 Hot Dog Variations
Hot dogs are a beloved food enjoyed worldwide, and each region has its unique take on this classic snack. Let's explore some popular regional variations of hot dogs:
Regional Variations
Chicago-Style Hot Dogs
In Chicago, the traditional hot dog is a beef hot dog served in a poppy seed bun topped with yellow mustard, chopped onions, sweet pickle relish, a dill pickle spear, tomato slices, and a dash of celery salt. Some variations include a layer of hot peppers, cucumber slices, or even a sprinkle of sugar.
New York-Style Hot Dogs
In New York, hot dogs are typically topped with sauerkraut and spicy brown mustard, served in a steamed bun. Another popular variation is the "dirty water dog," a hot dog boiled in water and served with sauerkraut and onions.
Sonoran-Style Hot Dogs
Originating in Hermosillo, Mexico, Sonoran-style hot dogs are wrapped in bacon and grilled, then served on a soft bolillo roll with pinto beans, diced tomatoes, onions, mustard, and mayo. This variation is popular in the southwestern United States, particularly in Arizona.
Vegetarian and Vegan Hot Dogs
For those following a plant-based diet, vegetarian and vegan hot dogs are a great alternative. Made from ingredients such as soy protein, wheat gluten, and vegetables, plant-based hot dogs can be prepared in the same way as traditional hot dogs. They often have a similar texture and flavor, making them a satisfying option for hot dog lovers.
A Brief History of Hot Dogs
Hot dogs have a rich history that dates back to the 13th century in Germany, where sausages were a popular food. The first hot dog in America was sold in New York in the late 1800s, and quickly became a popular street food. The hot dog's popularity continued to grow in the 1930s when it became a staple food item at baseball games and other sporting events.
Hot dogs have also played a significant role in pop culture, appearing in movies and TV shows as iconic images of hot dog stands and vendors. The world's longest hot dog was created in Paraguay in 2011 and measured over 203 meters long, while the world's most expensive hot dog is a $169 hot dog served at the New York City restaurant, Serendipity 3.
Today, hot dogs remain a beloved food item, enjoyed by many people around the world.
Nutritional Value of Hot Dogs
The nutritional value of hot dogs
Although hot dogs are tasty and convenient, it's crucial to comprehend their nutritional value. A typical hot dog has 150 calories, 13 grams of fat, and 500600 milligrams of sodium. Hot dogs' high fat and sodium content can raise the risk of heart disease, stroke, and other health issues.
Even though they have their drawbacks, hot dogs can still be a component of a balanced diet if consumed in moderation and with awareness of their nutrition. Selecting premium hot dogs made from lean meats and natural ingredients is crucial if you want to make healthier decisions. Read the labels carefully because some brands provide lower-fat and lower-sodium options.
Another choice is to try vegan or vegetarian hot dogs, which are typically lower in fat and sodium and are made from plant-based ingredients. Popular names include Tofurky, Beyond Meat, and Field Roast.
Keep in mind that it is best to limit your intake of hot dogs and other processed meats and to eat them alongside healthier foods. If you do decide to indulge, try serving your hot dog with a side salad or roasted vegetables rather than chips or fries.
You can still enjoy this traditional convenience food and lead a healthy lifestyle by making wise choices and consuming hot dogs in moderation.
Personal Story: Enjoying Hot Dogs without Endangering Your Health
I grew up in a family of hot dog enthusiasts, and I developed a love for this timeless American food as a young child. However, I became worried about the health risks associated with consuming hot dogs as I grew older and became more health-conscious.
After conducting some research, I discovered that many hot dogs have high sodium and nitrite content, which raises the risk of cancer and heart disease. Additionally, I discovered that some hot dogs contain fillers like corn syrup or breadcrumbs, which can contribute to obesity and other health issues.
I made the decision to consider alternative options in order to continue eating hot dogs without endangering my health. I experimented with vegan and vegan hot dogs, which are lower in fat and sodium than traditional hot dogs and are made from plant-based components. To my astonishment, I discovered that these alternative hot dogs were just as delicious as traditional hot dogs, and I started including them in my diet.
I now prefer both traditional and alternative hot dogs. I can continue to enjoy hot dogs as a cherished component of my family's culinary traditions by being more aware of what I eat and selecting high-quality, natural ingredients.
How to Serve Hot Dogs
Hot dogs are a versatile food and can be served with a variety of toppings and condiments, making them a crowd-pleaser at any gathering. Here are some popular toppings and condiments that can be used to dress up your hot dogs:
Popular Toppings and Condiments
Ketchup: A classic choice for hot dog lovers, ketchup adds sweetness and tanginess to the hot dog.
Mustard: Another classic condiment, mustard adds a tangy and slightly spicy flavor to hot dogs.
Relish: Made from pickled cucumbers, relish adds a sweet and tangy flavor to hot dogs.
Onions: Grilled or sautéed onions add a delicious smoky flavor to hot dogs.
Sauerkraut: A traditional German topping, sauerkraut adds a tangy flavor and crispy texture to hot dogs.
Chili: Chili can be made with or without beans, and adds a hearty, spicy flavor to hot dogs.
Macaroni and Cheese: A unique and indulgent topping, macaroni and cheese can be added to hot dogs for a creamy and cheesy flavor.
Coleslaw: Coleslaw adds a refreshing and crunchy texture to hot dogs.
Sides and Drinks to Pair with Hot Dogs
Hot dogs can be served with a wide variety of sides and drinks to make a complete meal. Here are some popular options:
Potato chips: A classic side dish for hot dogs, potato chips add a salty and crunchy texture to the meal.
French fries: Another popular side dish, French fries are a great option for those who prefer a more substantial side dish.
Baked beans: Baked beans add a sweet and savory flavor to hot dogs and are a popular choice for outdoor barbecues.
Side salad: For a healthier option, serve hot dogs with a side salad made with fresh greens and a variety of vegetables.
Roasted vegetables: Roasted vegetables such as carrots, zucchini and bell peppers make a delicious and nutritious side dish for hot dogs.
Cold beer: A cold beer is a classic pairing for hot dogs and is a refreshing option for outdoor gatherings.
Lemonade: For those who prefer a non-alcoholic option, lemonade is a refreshing and sweet choice to pair with hot dogs.
Conclusion: Conclusion
Millions of people each year eat hot dogs, which are a staple of American cuisine. You can decide what you eat and how frequently you consume hot dogs with a better understanding of how they are made. Hot dogs are a versatile and delectable food that can be eaten in a variety of ways, whether you prefer traditional toppings or distinctive flavor combinations. You can eat hot dogs without worrying about the possible health risks connected to consuming processed meat products by choosing high-quality, natural ingredients. Additionally, it's crucial to consume hot dogs in moderation and to combine your diet with a variety of nutrient-dense whole foods. By keeping in mind these suggestions, you can continue to eat hot dogs as a part of American cooking traditions and lead a healthy lifestyle.
Questions and Answers
Who invented hot dogs?
Hot dogs were first invented in Germany in the 13th century.
What are hot dogs made of?
Hot dogs are typically made of finely ground beef, pork, and/or chicken mixed with salt, spices, and fillers.
How are hot dogs made?
Hot dogs are made through a process of meat processing, formation, and cooking.
What are the health risks of eating hot dogs?
Hot dogs can be high in sodium, fat, and preservatives, which can increase the risk of heart disease and other health issues.
How can I make healthier choices when eating hot dogs?
Choose hot dogs made with natural ingredients and lower in sodium and fat, and pair them with healthier side dishes like roasted vegetables or a side salad.
What are some popular regional variations of hot dogs?
Some popular regional variations of hot dogs include Chicago-style hot dogs, New York-style hot dogs, and Sonoran-style hot dogs.