Pets are more than just animals to their owners; they are a part of the family. As such, pet owners want to ensure that their furry companions are happy, healthy, and entertained. One question that many pet owners ask is, "Do dogs like music?" The answer is not straightforward, as it depends on the individual dog and their music preferences. However, studies suggest that music can have a positive impact on dogs' behavior, mood, and health. In this article, we will explore whether dogs like music, the benefits of music for dogs, and how to introduce music to your furry friend.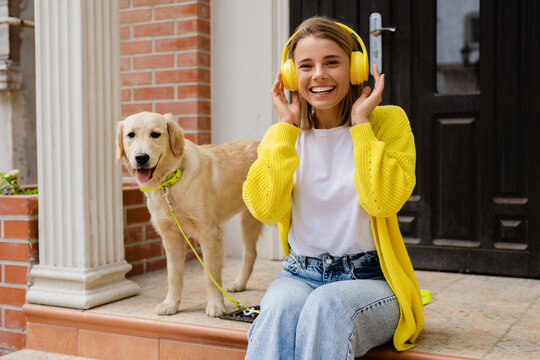 Do Dogs Like Music?
Scientific Studies on Dogs and Music
Research on dogs and music is still in its early stages, but a few studies have shown that music can have an emotional impact on dogs. For instance, a study conducted by Wells et al. (2012) found that classical music helps to soothe dogs, while heavy metal increases their stress levels. Similarly, a study by Bowman et al. (2015) revealed that reggae music reduces stress hormones in dogs much better than pop or classical music.
Dogs' Reactions to Different Types of Music
While not all dogs respond to music in the same way, some studies have suggested that dogs may have genre preferences. A study conducted by the University of Glasgow (2017) found that dogs may prefer reggae and soft rock music over other genres. Conversely, heavy metal and rap music were found to agitate some dogs.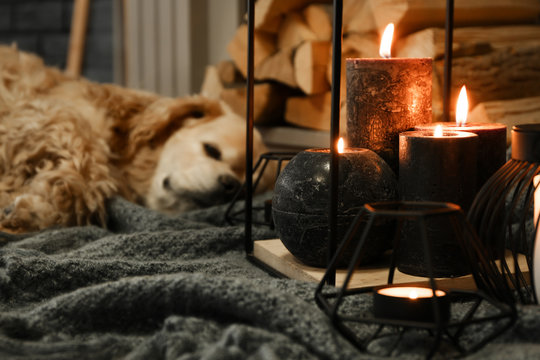 Personal Story: Calming Music for Anxious Dogs
When I first adopted my dog, Buddy, he suffered from severe anxiety and would often bark and whine when left alone. I tried leaving the TV on for him, but it didn't seem to help. One day, I decided to try playing some calming music for him.
At first, I played classical music for him, and I noticed that Buddy seemed more relaxed when I returned home. His barking had decreased, and he appeared to be more at ease. Encouraged by this, I decided to experiment with other music genres to see if there was a particular type that worked better for him.
After trying a few different types of music, I discovered that Buddy responded particularly well to soft rock and reggae music. Whenever I played this type of music for him, he would immediately calm down and often fall asleep. It was astonishing to see the transformation in his behavior.
Now, whenever I leave the house, I make sure to leave some calming music playing for Buddy. It has made a significant difference in his anxiety levels and has also helped to reduce his barking. I'm glad that I discovered the power of music for dogs and would recommend it to any pet owner looking for a way to help calm their furry friend.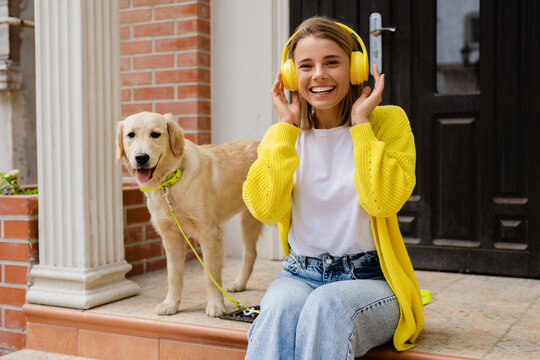 Canine Music Preferences
Dogs may have individual preferences when it comes to music. Some dogs may prefer slow, calming music, while others may enjoy more upbeat tunes. Observing your dog's behavior when listening to different types of music can help you determine what they enjoy.
Dogs' Auditory System
Dogs have a more sensitive auditory system than humans, which means they can hear sounds at higher frequencies and at a greater distance. This sensitivity may also make them more susceptible to the emotional effects of music.
How Dogs Perceive Sound
Dogs perceive sound differently than humans do. While humans hear sounds in a continuous stream, dogs hear individual sounds more distinctly. This means that music may sound different to dogs than it does to us.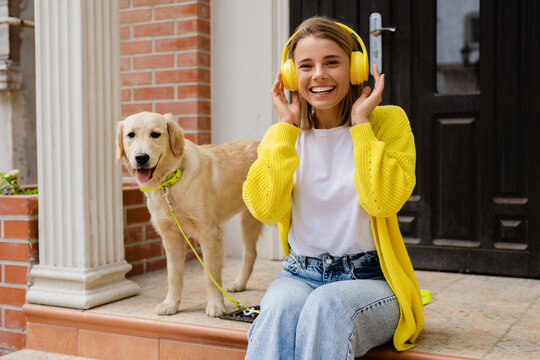 Dogs' Emotional Response to Music
While more research is needed, some studies have suggested that dogs may have an emotional response to music. Dogs may respond to music based on its tempo, volume, and melody. For example, slower music may help calm an anxious dog, while faster music may excite them.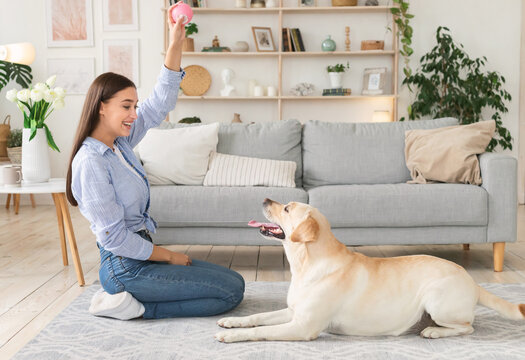 Benefits of Music for Dogs
The behavior, mood, sleep, and cognitive function of dogs are just a few advantages that music has for them. Music can also be used as a teaching and enrichment tool.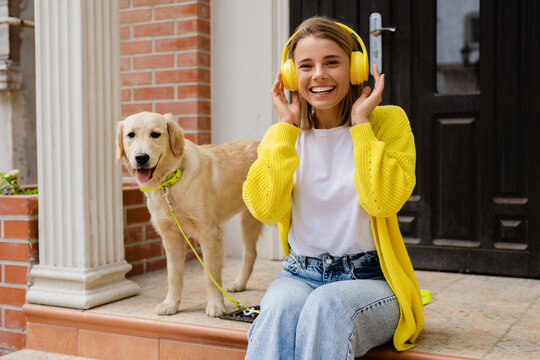 Positive Effects of Music on Dogs' Behavior and Mood
While faster music may help stimulate dogs, slow, calming music can help them feel less anxious and aggressive. According to studies, playing music for dogs can promote relaxation and help with stress-related behaviors. While you're away from home, listening to music may also help dogs who are separation anxious.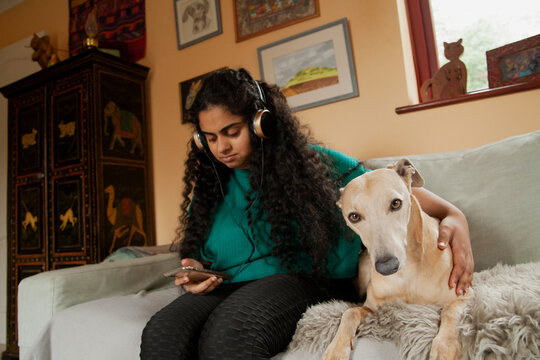 How Music Can Help Calm Anxious Dogs
It has been demonstrated that music can calm agitated dogs. Music that is slow and calming can help dogs relax and reduce anxiety. Additionally, it might lessen the prevalence and severity of anxiety-related behaviors like pacing, panting, and barking. Music therapy may also help dogs with noise phobias.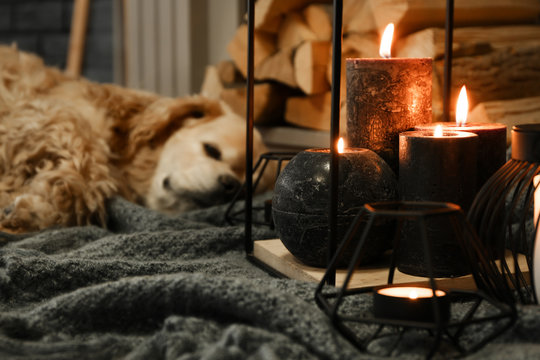 Music's Impact on Dogs' Sleep and Cognitive Functioning
Dog sleep and cognitive function may also be impacted by music. Soft, calming music can enhance a dog's sleep quality while also promoting memory retention and cognitive function. A calming and tranquil environment for dogs can also be created by using music.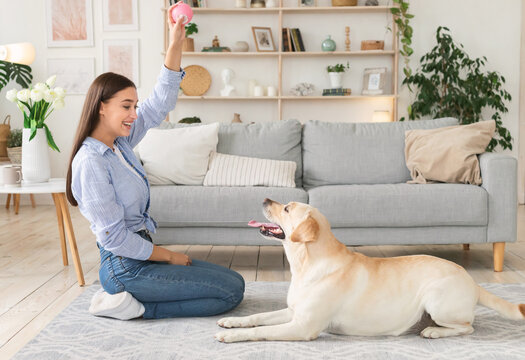 Music's Role in Training and Enrichment
Dogs can benefit from music training and enrichment. During training sessions, listening to music can help dogs stay engaged and focused while also serving as a form of reinforcement. Playing music during playtime and other activities can also help dogs feel mentally stimulated and enriched.
Overall, incorporating music into a dog's routine can improve their behavior, mood, and general well-being. To ensure that music is a source of comfort and relaxation for your dog, it is crucial to pay attention to their individual preferences and reactions to it.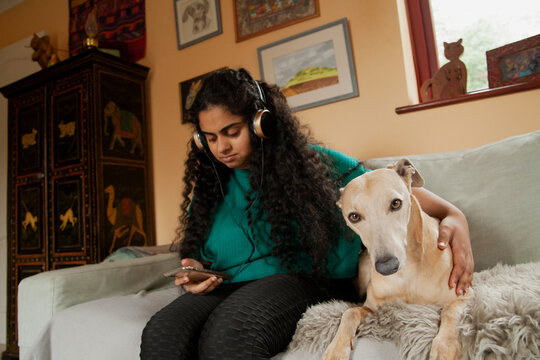 How to Introduce Music to Your Dog
Introducing music to your dog can be a fun and enjoyable experience for both you and your furry friend. However, it's important to choose the right type of music and introduce it in a way that your dog will enjoy.
Tips for Selecting the Right Type of Music for Your Dog
When selecting music for your dog, it's important to consider their individual preferences and temperament. Slow, calming music may be best for anxious or fearful dogs, while faster music may be better suited for energetic or playful dogs. Additionally, you may want to consider playing music that is specifically designed for dogs, as this may be more appealing to them.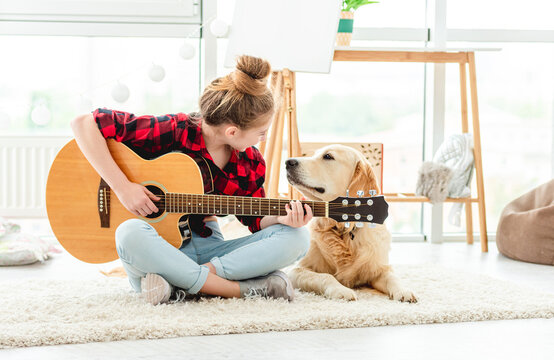 How to Introduce Music to Dogs
Introducing music to your dog is simple and can be done in just a few easy steps. Start by playing music at a low volume while your dog is in a relaxed state. Gradually increase the volume over time, and observe your dog's behavior to see if they enjoy the music. If your dog appears agitated or uncomfortable, turn off the music and try again later.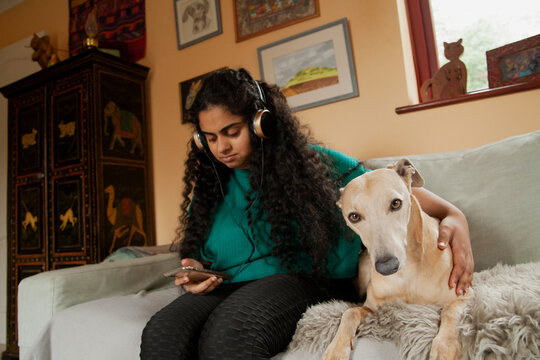 Best Times to Play Music for Your Pet
Playing music for your dog can help promote relaxation and reduce anxiety in a variety of situations. Some of the best times to play music for your pet include during car rides, while you're away from home, during thunderstorms or fireworks, and during times of stress or anxiety.
Creating a Relaxing Environment for Your Dog
Creating a relaxing environment for your dog can also help promote relaxation and reduce anxiety. Play soft, calming music in a quiet, dimly lit room, and provide your dog with a comfortable bed or blanket to snuggle in. Additionally, you may want to consider using essential oils or aromatherapy to create a calming atmosphere. However, it's important to use caution when using these products around dogs, as some essential oils can be harmful to pets.
Conclusion
In summary, it's critical to keep in mind that not all dogs enjoy listening to music, but it can improve their behavior, mood, and general health. You can support relaxation, lessen anxiety, and give your dog enrichment by selecting the appropriate music for your dog and creating a tranquil setting.
Try experimenting with various genres and observing your dog's reaction if you're not sure what kind of music they enjoy. To determine whether the music is having a positive or negative effect, pay attention to their body language and actions.
Including music in your dog's daily routine can have a variety of advantages, including lowering stress and anxiety, enhancing cognitive function, and enhancing their general well-being. So why not try introducing music to your dog right away to see how they react?
When introducing your dog to new experiences, such as music, keep in mind that setting a calm and comfortable environment is essential. You can help your dog form a positive relationship with music and take advantage of all the advantages it has to offer with persistence and patience.
Questions
Q: Who conducted the study that found dogs prefer reggae music?
A: The University of Glasgow conducted the study.
Q: What type of music can help calm an anxious dog?
A: Slow, calming music can help calm an anxious dog.
Q: How can I tell if my dog likes listening to music?
A: Observe your dog's behavior when music is playing.
Q: Who may not enjoy listening to music?
A: Not all dogs enjoy listening to music.
Q: What are the benefits of playing music for dogs?
A: Music can improve dogs' behavior, mood, and health.
Q: How should I introduce music to my dog?
A: Start with low volume, observe their reaction, and gradually increase the volume.
Q: Objection handler: What if my dog doesn't seem to like music?
A: Not all dogs enjoy music, so it's important to observe their behavior and respect their preferences.