As a responsible pet owner, you want to keep your dog healthy and comfortable. However, just like humans, dogs can experience pain and discomfort due to various reasons. This leads to the question, can dogs take aspirin? In this article, we'll explore the topic of giving aspirin to dogs, including its benefits, risks, and alternatives, to help you make an informed decision about your pet's health.
Dogs can take aspirin, but it can be dangerous.
Aspirin can cause side effects in dogs, including stomach ulcers and bleeding disorders.
Consult your vet before giving your dog aspirin for pain relief.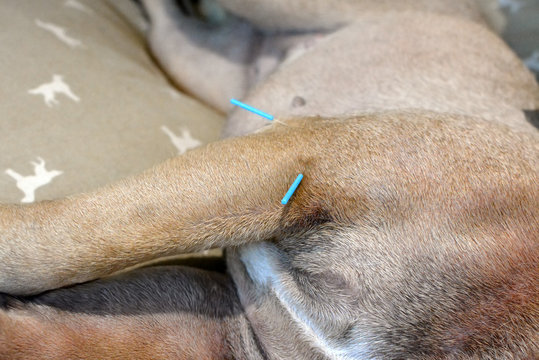 Understanding the Benefits of Aspirin
Aspirin is a nonsteroidal anti-inflammatory drug (NSAID) commonly used to relieve pain and inflammation in humans, and it's also used to treat dogs. Aspirin inhibits the production of prostaglandins that cause inflammation and pain and is also used to reduce fever and prevent blood clots in humans. Similarly, dogs can benefit from aspirin when used under the guidance of a veterinarian. Aspirin can be effective in treating pain and inflammation associated with conditions such as arthritis, hip dysplasia, and other joint problems. It can also help reduce fever and swelling caused by infections or injuries.
Risks of Giving Aspirin to Dogs
While aspirin can be beneficial for dogs, it's essential to understand the potential risks and side effects. Aspirin can cause gastrointestinal problems such as stomach ulcers, vomiting, and diarrhea. It can also lead to kidney damage and bleeding disorders. Dogs are more sensitive to aspirin than humans, and even a small overdose can be dangerous. Certain dogs are at a higher risk of developing complications from aspirin, such as those with pre-existing liver or kidney disease, bleeding disorders, or those taking other medications. Therefore, it's crucial to consult with a veterinarian before giving aspirin to your dog, especially if they have any underlying health conditions.
| Dog's Weight | Recommended Aspirin Dosage |
| --- | --- |
| 10 lbs | 50-100 mg every 12 hours |
| 20 lbs | 100-200 mg every 12 hours |
| 30 lbs | 150-300 mg every 12 hours |
| 40 lbs | 200-400 mg every 12 hours |
| 50 lbs | 250-500 mg every 12 hours |
| 60 lbs | 300-600 mg every 12 hours |
| 70 lbs | 350-700 mg every 12 hours |
| 80 lbs | 400-800 mg every 12 hours |
Dosage and Administration of Aspirin for Dogs
If your veterinarian determines that aspirin is an appropriate treatment for your dog, they will provide specific dosage and administration instructions. Generally, the recommended dosage of aspirin for dogs is 5-10 mg per pound of body weight, given every 12 hours. Aspirin formulated specifically for dogs should be used, as human aspirin can contain additional ingredients that can harm dogs. Aspirin should always be given with food to help reduce the risk of gastrointestinal problems. It's also essential to monitor your dog for any signs of side effects, such as vomiting, diarrhea, or loss of appetite. If you notice any adverse reactions, stop giving aspirin immediately and contact your veterinarian.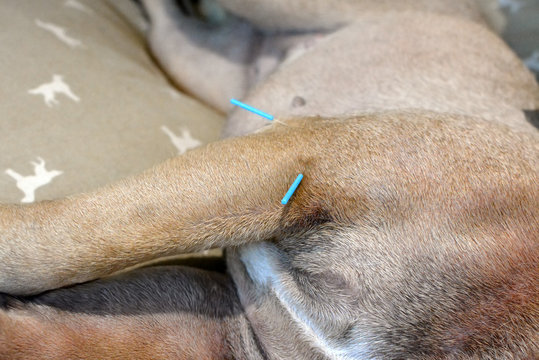 Alternatives to Aspirin for Pain Relief in Dogs
While aspirin can be effective in treating pain and inflammation in dogs, there are alternatives that may be safer and more appropriate for certain situations. Other NSAIDs that are formulated specifically for dogs, such as carprofen or meloxicam, have a lower risk of causing gastrointestinal problems and are less likely to cause bleeding disorders. However, like aspirin, these drugs should only be used under the guidance of a veterinarian. Natural remedies for pain relief, such as glucosamine and chondroitin supplements, omega-3 fatty acids, or acupuncture, may be particularly helpful for dogs with chronic pain or those who cannot tolerate NSAIDs.
Personal Experience: My Dog's Pain Relief Journey
When my dog, Max, was diagnosed with a chronic condition that caused him pain, I was at a loss for how to help him. The vet prescribed a pain reliever, but I was hesitant to give him anything without doing my own research. I came across information about using aspirin for dogs, but I was unsure of its safety.
After speaking with my vet and doing more research, I learned that dogs can take aspirin safely as long as it is given in the correct dosage and under the supervision of a veterinarian. However, it is important to note that not all pain relievers are safe for dogs, and it is crucial to consult with a vet before administering any medication.
Max's pain has been managed effectively with the use of aspirin, and it has significantly improved his quality of life. However, it is important to monitor his dosage and make sure he does not experience any adverse effects.
Through my experience with Max, I learned the importance of consulting with a vet and doing thorough research before administering any medication to my furry friend.
Conclusion
In conclusion, the answer to the question, "can dogs take aspirin?" is yes, but it should be used with caution and only under the guidance of a veterinarian. While aspirin can provide relief, it's important to understand the potential risks and side effects and to monitor your dog closely for any signs of adverse reactions. If you have any concerns about your dog's health or pain management, always consult with a veterinarian to determine the best course of action.
Insider Tip: Remember, your dog's health and well-being are crucial. Never give your dog any medication without consulting with a veterinarian.
Answers To Common Questions
Who can give aspirin to dogs?
Only a veterinarian should give aspirin to dogs.
What is the correct dosage for dogs?
The correct dosage depends on the dog's weight. A vet can provide the correct dosage.
How often can aspirin be given to dogs?
Aspirin should only be given to dogs on a limited basis and under veterinary supervision.
What are the potential side effects?
Aspirin can cause stomach ulcers, vomiting, diarrhea, and other health issues in dogs.
How does aspirin help dogs?
Aspirin can reduce inflammation and pain in dogs, but it should only be used under veterinary guidance.
What if my dog accidentally takes too much aspirin?
If your dog accidentally takes too much aspirin, contact your vet or an animal emergency center immediately.