As a dog owner, you may have found yourself wondering if it's safe to give your furry friend a sip of coffee. After all, caffeine is a stimulant that can give us humans a boost of energy, so it's natural to wonder if it could have similar effects on our canine companions. However, the truth is that caffeine can be dangerous for dogs, and should generally be avoided. In this article, we'll explore the risks and benefits of caffeine for dogs, and help you understand why it's best to keep your pup away from coffee.
Caffeine is not safe for dogs
Symptoms of caffeine poisoning in dogs include restlessness, rapid breathing, heart palpitations, muscle tremors, and seizures.
There are no known benefits of giving dogs coffee.
Personal Story: The Dangers of Caffeine for Dogs
Last summer, my friend Sarah brought her dog, Max, over for a playdate with my dog. While we were chatting, Sarah mentioned that she had given Max a few sips of her coffee earlier that day. She thought it was harmless, but within an hour, Max started acting strangely. He was panting heavily, shaking, and his heart rate was racing. Sarah rushed him to the vet, where she learned that Max had ingested too much caffeine.
The vet explained that caffeine can be toxic to dogs, even in small amounts. It can cause restlessness, rapid breathing, heart palpitations, muscle tremors, and even seizures. In severe cases, it can lead to death. Fortunately, Sarah acted quickly and Max made a full recovery.
This experience taught me the importance of being vigilant about what our dogs ingest. While some human foods and drinks may seem harmless, they can have serious consequences for our furry friends. As a dog owner, it's important to know the risks and benefits of different foods and drinks, and to always err on the side of caution when it comes to our dogs' health.
Risks of Caffeine for Dogs
Caffeine is a central nervous system stimulant that can cause a range of adverse effects in dogs, including restlessness, trembling, heart palpitations, and even seizures. The severity of these symptoms can depend on factors such as the size of the dog, the amount of caffeine ingested, and the dog's overall health. In some cases, caffeine can even be fatal for dogs.
One of the reasons why caffeine can be so dangerous for dogs is that they metabolize it much more slowly than humans do. This means that caffeine can stay in a dog's system for longer, and the effects can be more pronounced. Additionally, dogs have a much lower tolerance for caffeine than humans, so even small amounts can cause problems.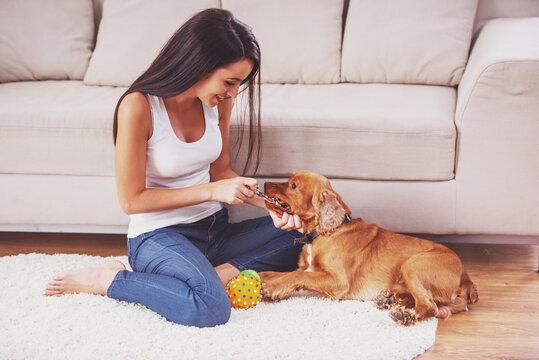 Benefits of Caffeine for Dogs
While caffeine is generally not recommended for dogs, there are some potential benefits that are worth considering. For example, caffeine can increase a dog's alertness and help them stay awake during long car rides or other activities. It can also be used to treat certain medical conditions in dogs, such as asthma or low blood pressure. However, it's important to note that these benefits are outweighed by the risks of caffeine, and that there are safer alternatives available.

Alternatives to Caffeine for Dogs
If you're looking for ways to give your dog a boost of energy or help them stay alert, there are plenty of safe alternatives to caffeine. One option is to give your dog a small amount of coconut oil, which can provide a quick source of energy without the negative side effects of caffeine. Another option is to try a natural supplement, such as ginseng or green tea extract, which can help improve your dog's energy levels without the risk of caffeine.
Can Dogs Have Decaf Coffee?
Even if you're a coffee lover who prefers decaf, it's still best to avoid giving your dog any type of coffee. Decaf coffee may contain small amounts of caffeine, and can still cause adverse effects in dogs. Additionally, many types of decaf coffee contain other ingredients, such as chocolate or artificial sweeteners, that can also be harmful to dogs. If you want to give your dog a treat, there are plenty of dog-friendly snacks available that are much safer than coffee.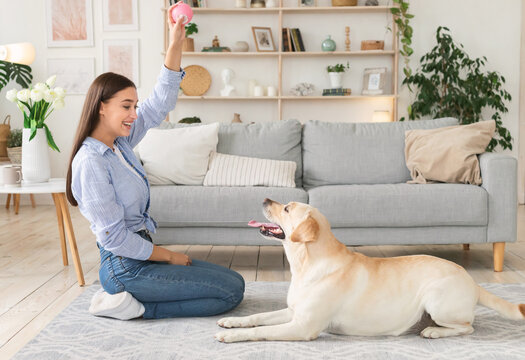 Conclusion
In conclusion, while caffeine may be a tempting option for helping your dog stay alert or providing them with a quick burst of energy, it's best to avoid it altogether. The risks of caffeine for dogs far outweigh any potential benefits, and there are plenty of safer alternatives available. If you're ever in doubt about what foods or drinks are safe for your dog, it's always best to consult with your veterinarian to ensure that your furry friend stays happy and healthy.
| Topic | Information |
| --- | --- |
| Diet | Feed your dog a balanced diet that is appropriate for their age, breed, and activity level. Consult with your veterinarian about the best food options for your furry friend. Avoid giving your dog table scraps or human food, as this can cause digestive upset and other health problems. |
| Exercise | Regular exercise is important for keeping your dog healthy and happy. Make sure your dog gets plenty of opportunities to run, play, and explore. Take your dog on daily walks, and provide them with toys and activities that keep them engaged and active. |
| Vaccinations | Keep your dog up to date on all of their vaccinations to protect them from serious illnesses like rabies, distemper, and parvovirus. Consult with your veterinarian about the best vaccination schedule for your dog. |
| Parasite Prevention | Protect your dog from fleas, ticks, and other parasites by using appropriate prevention methods. This may include medications, collars, or other treatments. Regularly check your dog for signs of infestation, and consult with your veterinarian if you notice any issues. |
| Dental Health | Good dental hygiene is important for your dog's overall health. Regularly brush your dog's teeth, and provide them with dental chews or toys that help clean their teeth and freshen their breath. Schedule regular dental cleanings with your veterinarian to prevent dental problems. |
| Regular Checkups | Take your dog to the veterinarian for regular checkups and preventative care. This can help detect and treat health problems early, before they become more serious. Follow your veterinarian's recommendations for routine care and testing. |
Questions
Who should avoid giving coffee to their dogs?
Dogs of all ages and breeds should avoid coffee.
What are the dangers of giving coffee to dogs?
Coffee can cause restlessness, increased heart rate, and toxicity in dogs.
How much coffee is safe for dogs to consume?
No amount of coffee is safe for dogs to consume.
Who should I consult for more information about giving coffee to my dog?
Consult a veterinarian for more information about your dog's diet.
What are some healthy alternatives to coffee for dogs?
Offer your dog water, milk, or dog-friendly herbal teas instead.
How can I train my dog to avoid coffee?
Keep coffee and coffee-related products out of your dog's reach.