If you're a pet owner wondering whether black olives are safe for dogs, you're not alone. While dogs can eat many human foods, it's essential to know which ones are safe and which can be harmful. In this article, we'll take a comprehensive look at whether dogs can safely eat black olives, including the nutritional value and health risks associated with feeding them to your furry friend.
| Nutrient | Amount per 100g |
| --- | --- |
| Calories | 115 |
| Fat | 10.7g |
| Sodium | 1556mg |
| Carbohydrates | 6.3g |
| Fiber | 3.2g |
| Protein | 0.8g |
| Vitamin E | 3.8mg |
| Vitamin K | 1.4mcg |
| Calcium | 52mg |
| Iron | 0.5mg |
| Magnesium | 11mg |
| Phosphorus | 4mg |
| Potassium | 42mg |
| Water | 79.2g |
Short Summary
The article covers whether dogs can safely eat black olives and green olives.
It explains the nutritional value of olives for dogs and the potential health risks associated with feeding them to dogs.
It also provides recommendations for safely feeding olives to dogs and alternative healthy snacks for dogs.
Can Dogs Have Black Olives?
Yes, dogs can eat black olives in moderation, but it's important to understand the potential risks associated with feeding them to dogs. Black olives are rich in healthy fats, vitamins, and minerals that can provide several health benefits for dogs. They contain monounsaturated fats that can help regulate cholesterol levels and reduce the risk of heart disease. They also contain vitamins E and K, which support healthy skin and coat, as well as minerals like iron, copper, and calcium, which are essential for strong bones and teeth.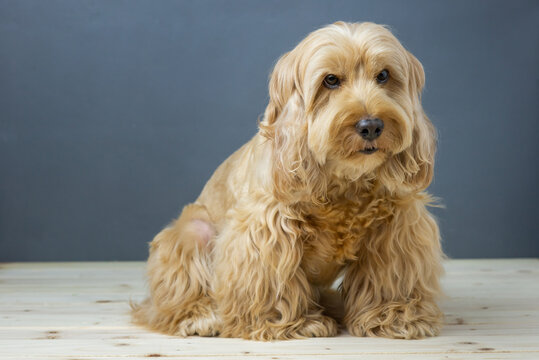 Risks of Feeding Black Olives to Dogs
One of the main risks associated with feeding black olives to dogs is their high sodium content. Dogs that consume too much sodium can experience dehydration, high blood pressure, and even kidney damage. Additionally, black olives are high in fat, which can lead to pancreatitis, a condition in which the pancreas becomes inflamed and can cause severe abdominal pain, vomiting, and loss of appetite.
Another potential risk of feeding black olives to dogs is digestive issues. While black olives are not toxic to dogs, they can be difficult for some dogs to digest, especially if they are not used to eating them. This can lead to symptoms like upset stomach, diarrhea, and gas.
How to Safely Feed Black Olives to Dogs
If you want to feed black olives to your dog, it's important to do so in moderation and with caution. The American Kennel Club recommends that treats should make up no more than 10% of your dog's daily caloric intake. This means that you should limit the amount of black olives you give your dog and make sure that they are not consuming too much sodium or fat.
It's also important to take precautions when feeding black olives to your dog. Make sure to remove the pits from the olives before giving them to your dog, as these can cause choking or intestinal blockages. You should also avoid feeding your dog black olives that are marinated in oil or other seasonings, as these can be high in fat and sodium.
If you're looking for alternative healthy snacks for your dog, there are plenty of options available. Fruits like blueberries, bananas, and apples are all safe for dogs to eat and provide a range of nutritional benefits. You can also try giving your dog vegetables like carrots, green beans, and sweet potatoes.
How to Recognize if Your Dog is Having an Adverse Reaction to Black Olives
If you notice any unusual symptoms in your dog after feeding them black olives, it's essential to seek veterinary care immediately. Some common signs of an adverse reaction to olives include vomiting, diarrhea, lethargy, loss of appetite, and skin irritation. If your dog has a pre-existing health condition, it's especially crucial to talk to your veterinarian before introducing black olives or any other new food into their diet.
Personal Story: My Dog's Allergic Reaction to Olives
I used to love snacking on olives and would often share them with my dog, Max. However, one day Max had an allergic reaction after eating a few black olives. His face became swollen, and he started scratching his ears excessively. I immediately took him to the vet, and they confirmed that he had an allergy to olives.
I never realized that dogs could be allergic to olives, and it was a scary experience. Since then, I have been much more cautious about what I feed Max. I have also learned to read ingredient labels carefully and avoid any products that contain olives.
This experience taught me the importance of being aware of the potential risks associated with feeding certain foods to dogs, even seemingly harmless ones like olives. As a responsible dog owner, it is my duty to ensure that Max is safe and healthy at all times.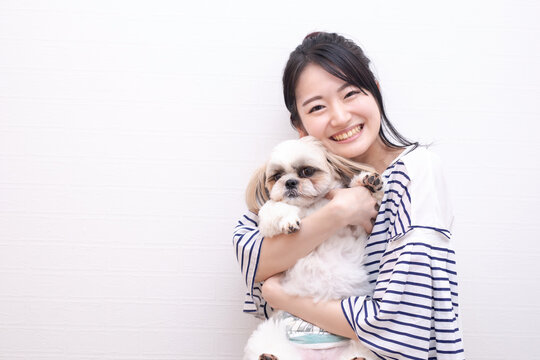 Conclusion
While black olives can provide some nutritional benefits for dogs, it's crucial to feed them in moderation and with caution. Black olives are high in sodium and fat, which can lead to health problems if consumed in excess. Always consult with your veterinarian before making any changes to your dog's diet or feeding them new foods or treats.
Additional Resources
Frequently Asked Questions
Can dogs eat black olives?
Yes, in moderation. They are a good source of healthy fats.
How many black olives can dogs have?
It depends on their size. Small dogs can have 1-2, while larger dogs can have 3-4.
What are the benefits of black olives for dogs?
They are high in healthy fats and antioxidants, which can benefit your dog's overall health.
Who should avoid giving black olives to their dogs?
Dogs with pancreatitis or other digestive issues should avoid them.
What if my dog eats too many black olives?
They may experience diarrhea or vomiting. Contact your vet if they show any signs of discomfort.
How can I incorporate black olives into my dog's diet?
You can chop them up and mix them in with their regular food or use them as a treat.