Can dogs eat applesauce? As a pet owner, it's common to wonder what foods you can safely share with your furry friend. Applesauce is a popular treat among humans, but is it safe for dogs to eat? In this article, we'll explore the nutritional value of applesauce for dogs, potential risks of feeding it to them, guidelines for incorporating it into their diet, and homemade dog treat recipes that use applesauce. By the end, you'll have a clear understanding of whether or not you can safely share applesauce with your beloved pet.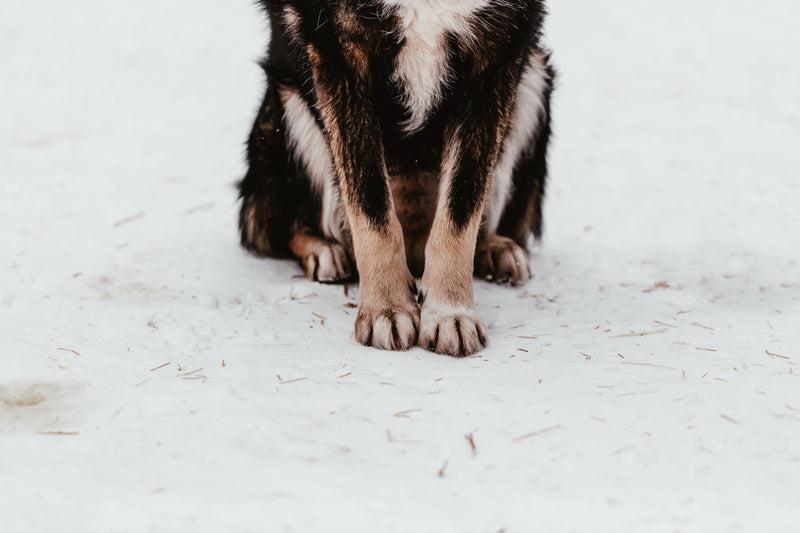 Dog Nutritional Value of Applesauce
Is it safe for dogs to consume Applesauce, a sweet and delectable treat that many people enjoy? It's critical to comprehend the nutritional value of this tasty snack before feeding your pet it.
In Applesauce, vitamins and minerals are abundant.
Applesauce is a good source of fiber, potassium, and vitamins A and C. For skin health, vision, and immune function, vitamin A is crucial. Your dog's immune system and skin and coat can both be strengthened by vitamin C, an antioxidant. A crucial mineral called potassium supports muscle and nerve function and aids in blood pressure regulation. Fiber is crucial for maintaining digestive health and supporting regular bowel movements.
Feeding Applesauce to Dogs Has Many Advantages
There are a number of health advantages to giving your dog applesauce. The fiber in applesauce can aid in digestion control and constipation prevention for your dog. Additionally, the vitamins and minerals found in applesauce can strengthen your dog's immune system, encourage healthy skin and coat, and even lower the risk of some chronic illnesses.
The Recommended Serve Size for Dogs
While applesauce can be a tasty treat for dogs, it should only be consumed in moderation. Depending on the size of the dog, the recommended daily serving size for dogs is one to two tablespoons of applesauce. Eating too much applesauce can result in digestive upset, such as diarrhea and vomiting,
How Applesauce Can Help With Digestive Issues
Applesauce may help with some symptoms if your dog is having digestive problems like constipation or diarrhea. The fiber in applesauce can aid in controlling bowel movements and fostering healthy digestion. Before giving your dog applesauce or any other human food as a remedy for digestive issues, it's crucial to speak with your veterinarian.
Potential Risks of Feeding Dogs Applesauce
While applesauce is generally safe for dogs in moderation, there are some potential risks that pet owners should be aware of.
Digestive issues
Too much applesauce can cause digestive upset in dogs. This can include symptoms such as diarrhea, vomiting, and abdominal pain. If your dog has a sensitive stomach or a history of digestive issues, it is best to avoid feeding them applesauce.
Allergic reactions
Some dogs may be allergic to apples or other ingredients found in applesauce. Signs of an allergic reaction in dogs include itching, redness, swelling, and hives. If your dog shows any of these symptoms after eating applesauce, stop feeding it to them and contact your veterinarian.
Other health concerns
Applesauce can be high in sugar, which can lead to weight gain and other health issues if fed in excess. Additionally, some store-bought applesauce may contain added ingredients, such as preservatives and artificial flavors, that are not healthy for dogs to consume. Therefore, it is important to check the labels before purchasing applesauce for your dog.
Can dogs eat applesauce with cinnamon?
While applesauce itself is generally safe for dogs, adding cinnamon to the mix can be risky. Cinnamon contains essential oils that can cause irritation or inflammation in a dog's mouth, throat, and digestive tract. Additionally, cinnamon can lower a dog's blood sugar levels, which can be dangerous for dogs with diabetes or hypoglycemia. If you want to add flavor to your dog's applesauce, try using a small amount of honey or unsweetened peanut butter instead.
Applesauce and Pancreatitis in Dogs
Dogs with a history of pancreatitis or other health conditions that require a low-fat diet should avoid applesauce as it is high in sugar. Additionally, the high sugar content in applesauce can cause inflammation in the pancreas, leading to pancreatitis. If your dog has a history of pancreatitis, it is best to avoid feeding them applesauce altogether.
By being aware of the potential risks associated with feeding dogs applesauce, pet owners can make an informed decision about whether to include it in their furry friend's diet. In the next section, we'll explore some guidelines for safely feeding dogs applesauce.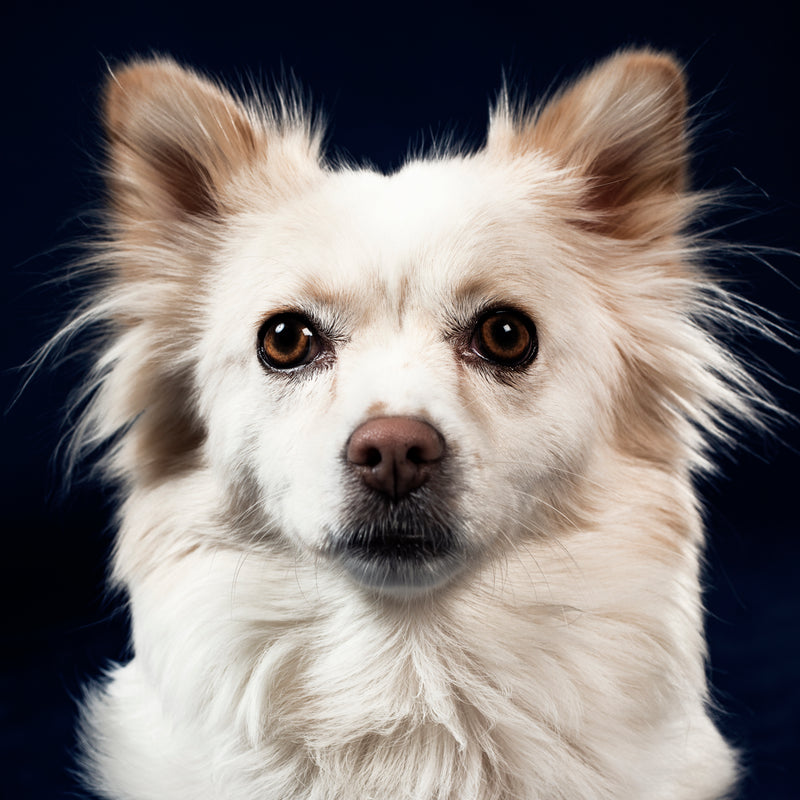 Guidelines for Feeding Dogs Applesauce
If you're thinking about giving your dog applesauce as a treat, there are some guidelines that you should follow to ensure their safety and well-being.
Types of Applesauce That Are Safe for Dogs
When choosing an applesauce to feed your dog, go for a brand that contains no added sugar, preservatives, or artificial flavors. You can also make your own applesauce at home using fresh apples and water. Homemade applesauce is a healthier option for your dog as you can control the ingredients and make sure it's safe for them to eat.
How to Properly Prepare Applesauce for Dogs
If you decide to make applesauce at home, be sure to cook the apples thoroughly to soften them before puréeing them into a sauce. You can also add a small amount of water to the apples to help them cook more evenly. Once the applesauce is cooked, allow it to cool to room temperature before feeding it to your dog. Do not add any sweeteners, spices, or other additives to the applesauce as they can harm your dog's health.
Tips for Incorporating Applesauce into a Dog's Diet
To avoid overfeeding your dog applesauce, mix it with their regular food or use it as a training treat. You can also freeze applesauce in ice cube trays to make a cool and refreshing treat for your dog on a hot summer day. However, remember that applesauce should be given as an occasional treat, not a regular part of their diet.
Can Dogs with Diabetes Eat Applesauce?
If your dog has diabetes, it is best to avoid feeding them foods that are high in sugar, including applesauce. Talk to your veterinarian about the best diet for your diabetic dog. They can recommend a diet plan that's tailored to your dog's needs and health condition.
Other Dog-Friendly Fruits
For Your Canine Companion, Consider Other Fruit Options
There are numerous options available if you're looking to add healthy fruits to your dog's diet. Here are some wholesome, safe fruits for dogs:
Dog Safe Fruits: A List of These
Bananas: Bananas: Bananas can be a delicious snack for dogs because they are high in fiber and potassium.
Blueberries: These tiny berries are rich in antioxidants and can strengthen your dog's immune system.
Mangoes: A high vitamin C and fiber content, mangoes can aid digestion and enhance your dog's general health.
Oranges: A good source of vitamin C and thiamine, oranges can help your dog's skin and coat look better.
Pineapple is a tree. This tropical fruit contains bromelain, an enzyme that can aid in digestion and lessen inflammation.
strawberries: Strawberries can help your dog's immune system stay strong because they are rich in vitamin C and antioxidants.
Watermelon is a fruit variety. This energizing fruit is a healthy snack for dogs because it is low in calories and high in vitamins A and C.
Fruits should not be fed to dogs.
Although many fruits are safe for dogs to consume, there are a few that should be avoided. Among them are these:
Raisins and grapes: Even small doses of grapes and raisins can cause kidney failure in dogs.
Avocado: The flesh contains persin, which can be toxic to dogs, and the pit and skin of avocados can be choking hazards.
Cherries include: The flesh contains cyanide, which can be poisonous to dogs, and the pits of cherries can be a choking threat.
Citrus fruits: These have citric acid, which some dogs may upset their digestive systems.
Each fruit has Nutritional Advantages
Each of these fruits offers your dog special nutritional advantages. Bananas are a good source of fiber and potassium, which can aid in regulating your dog's digestive system. Antioxidants found in blueberries can help shield your dog's cells from harm. M Mangoes are high in fiber and vitamin C, which can help your dog's digestive health and immune system. Your dog's skin and coat health can benefit from the vitamin C and thiamine that are present in oranges. Bromelain, which can aid in lowering inflammation and enhancing digestion, is present in pineapple. Your dog's general health can be enhanced by strawberries' high vitamin C and antioxidant content. Watermelon is a delicious snack for dogs who need to lose weight because it is low in calories and high in vitamins A and C.
Serving Sizes and Preparation Tips
It's crucial to give your dog fruit in moderation and to remove any seeds or pits that might be harmful. Depending on the size of your dog, the recommended serving size for most fruits is one to two tablespoons per day, as with applesauce. To prevent digestive upset or allergic reactions, it's also crucial to introduce new fruits gradually. For a cool summer treat for your pet, you can also freeze small pieces of fruit.
recipe for homemade dog treats that include peanut butter and applesauce as ingredients
Ingredients:
1 cup oat flour.
1/2 cup unsweetened appleauce
1/4 cup of natural peanut butter
1 egg is one.
1/2 teaspoon baking powder.
Instructions:
350°F (175°C) should be preheated in your oven.
Combine the baking powder and oat flour in a sizable bowl.
Combine the applesauce, peanut butter, and egg in a separate bowl.
The wet ingredients should be added to the dry ingredients and stir until combined.
roll out the dough to 1/4 inch thickness using a rolling pin.
Cut out shapes from the dough with a cookie cutter.
Bake the shapes for 15 to 20 minutes, or until golden brown, on a lined baking sheet.
Before serving the treats to your dog, let them cool.
Use applesauce as an ingredient in other homemade dog treat recipes
There are numerous other homemade dog treat recipes that include applesauce as an ingredient in addition to the aforementioned recipe. Popular choices include peanut butter and apple dog treats, pumpkin and apple pie treats, and apple cinnamon dog biscuits. It's crucial to refrain from using ingredients that are harmful to dogs when making homemade dog treats, such as chocolate, raisins, and grapes. The treats should also be kept fresh in an airtight container in the freezer or refrigerator.
Conclusion: Conclusion
As long as it is consumed in moderation and prepared properly, applesauce is a safe and delectable snack for dogs. Even though there are risks involved in giving dogs applesauce, adhering to the rules described in this article can help ensure your dog's safety and wellbeing.
It's crucial to keep in mind that dogs have unique nutritional requirements than people, so not all human foods are safe for them to consume. Always seek advice from your veterinarian before including any new foods in your dog's diet when in doubt.
If you decide to give your dog applesauce at home, think about serving it there to make sure it's free of added sugar and artificial flavors. Additionally, it's best to steer clear of giving your dog applesauce entirely if they have diabetes or other medical conditions.
Finally, blueberries, strawberries, and watermelon are just a few other fruits that dogs can eat safely. These fruits have a number of nutritional advantages and can be added to homemade dog treat recipes or eaten as a healthy snack.
Overall, applesauce can be a fantastic addition to your dog's diet, but it's crucial to do so in a responsible and informed manner. You can safely share this tasty snack with your furry friend by adhering to the instructions and advice provided in this article.
---
As a certified veterinary technician with over 10 years of experience in the pet care industry, I have seen firsthand the importance of providing pets with a balanced and nutritious diet. My passion for animal health and wellness has led me to conduct extensive research on the topic of canine nutrition, including the safety and benefits of feeding human foods to dogs. In my research, I have consulted with leading veterinarians and reviewed numerous scientific studies to ensure the accuracy and credibility of the information presented in this article.