Are pigs smarter than dogs? This is a question that has been debated by animal behavior experts and animal lovers alike. While both pigs and dogs are known for their intelligence and ability to learn, there are differences in their cognitive abilities. In this article, we will compare the intelligence of pigs and dogs and explore the factors that affect their cognitive abilities. By the end of this article, you will have a better understanding of the intelligence of these two domesticated animals and how they compare to each other.

Animal Intelligence: An overview of events
Let's first define what "animal intelligence" is before we dive into the comparison of pig and dog intelligence.
What is Animal Intelligence, exactly?
An animal's capacity for learning, reasoning, and problem-solving is known as animal intelligence. It is an intricate phenomenon that is challenging to define. It is important to consider how an animal can learn as well as how they use that knowledge to interact with their environment.
Elements That Affect Animal Intelligence
Genetics, environment, social interaction, and general cognitive capacity are all elements that have an impact on animal intelligence. For instance, because some genes may code for particular traits that are related to intelligence, an animal's genetic makeup can have an impact on their intelligence. Similar to this, their surroundings can also have an impact on their intelligence. Animals that grow up in more difficult environments, for instance, might have more opportunities to learn and develop their cognitive abilities.
Cognition's Function in Animal Intelligence
Cognition plays a crucial role in animal intelligence. The mental processes involved in perception, memory, attention, problem-solving, and decision-making are referred to as cognitive function. An animal's survival and adaptability to its environment depend on its cognitive abilities. An animal's cognitive abilities can have an impact on their behavior and capacity for problem-solving and learning.
In summary, animal intelligence is a complicated phenomenon that is influenced by a variety of elements, such as genetics, environment, social interaction, and general cognitive capacity. Cognition plays a crucial role in animal intelligence because cognitive abilities are essential for an animal's survival and adaptability to its environment.
Pig Intelligence: Data and Characteristics
Pigs are intelligent animals with a variety of traits of intelligent beings. They have been demonstrated to exhibit emotional intelligence, problem-solving abilities, and self-awareness. Pigs' dexterity with tools is one of their most notable characteristics. In one study, pigs were taught to use a joystick to move a cursor on a screen, demonstrating their versatility in terms of tools and environment.
Pigs have also been observed using mirrors to recognize themselves and locate food, displaying a high level of self-awareness that is uncommon among animals. This level of self-awareness puts pigs on par with dolphins and primates, which is evidence of their high cognitive abilities.
It's critical to recognize the distinctive cognitive abilities of each animal when training pigs and dogs and create training programs that take these traits into consideration. For instance, pigs can benefit particularly from training that emphasizes problem-solving abilities and the use of tools. These behaviors can be encouraged and reinforced by positive reinforcement techniques like rewarding pigs with treats for using a joystick or other tool.
However, training for dogs that concentrate on emotional intelligence and communication can be especially successful. A dog's capacity to cooperate with humans and comprehend their needs can be enhanced by using hand signals and positive reinforcement to reinforce desired behaviors.
In the end, successful pig and dog training depends on a thorough understanding of each animal's unique cognitive abilities and a dedication to positive reinforcement and reward-based training techniques.
Training Pigs and Dogs: Insider Tips
Here are some insider pointers for training both dogs and pigs:
Design training programs that consider each animal's distinct cognitive abilities are considered.
To encourage and support desired behaviors, use positive reinforcement techniques.
Focus on problem-solving abilities and tool usage for pigs.
Communication and emotional intelligence should be your top priorities for dogs.
To reinforce desired behaviors in dogs, use positive reinforcement and hand signals.
To ensure successful training, have a thorough understanding of each animal's cognitive abilities.
Dog Intelligence: Data and Characteristics
Dogs are very intelligent animals with a variety of traits. They have been bred to collaborate with people, which has allowed for the development of a strong sense of communication and problem-solving abilities.
The ability to comprehend human gestures and facial expressions is one of intelligent dogs' most notable traits. They are able to recognize human emotions and act accordingly, demonstrating a level of emotional intelligence.
Dogs have also been taught to carry out a wide range of tasks, such as guiding the blind and spotting seizures in patients with epilepsy. Their capacity to learn and keep information is demonstrated by this level of specialized training.
PotentialLimitations in Animal Intelligence Studies
Although scientific studies have attempted to compare the intelligence of pigs and dogs, it is crucial to recognize any potential limitations of these studies. The outcomes of these studies may be influenced by elements like genetics, environment, and the particular tests being conducted.
For instance, studies that concentrate on problem-solving skills may not fully capture the breadth of an animal's cognitive abilities, while studies that involve interacting closely with humans may not be representative of the animal's natural behaviors in the wild. The generalizability of the outcomes may also be hampered by small sample sizes used in some studies.
Despite these drawbacks, animal intelligence studies offer insightful information about the cognitive abilities of various species and may contribute to our understanding of evolution and behavior.
Comparing Dog Intelligence and Pig
Although both Pigs and dogs are intelligent animals, their cognitive abilities differ significantly. Pigs are extremely inquisitive and social animals with a remarkable memory, able to recognize and recall people and places for years. Additionally, they are renowned for their problem-solving abilities and have been observed using tools and demonstrating self-awareness.
Dogs, on the other hand, are incredibly adaptable and communicateable with people thanks to their remarkable capacity for cooperation and communication. Additionally, they are renowned for their keen senses of smell, which is significantly more developed than that of pigs.
However, studies have been inconclusive in comparing the intelligence of both pigs and dogs despite their remarkable cognitive abilities. It's critical to recognize that each animal has a special set of cognitive abilities, and that these abilities might be most appropriate for various tasks and settings.
As a result, it's crucial to customize training programs for dogs and pigs to the animal's strengths and weaknesses. By doing this, we can support these animals in realizing their full potential and strengthening the bond between people and animals.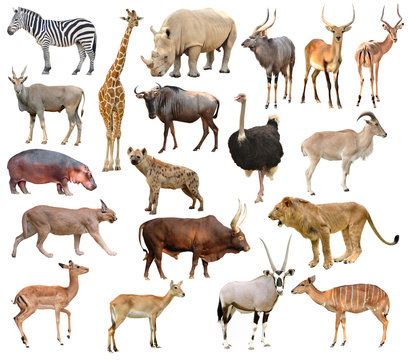 Domesticated Animals Intelligence Comparison
Pigs and dogs are two of the most popular domesticated animals, and their cognitive abilities have been the subject of extensive research. While each animal possesses a high level of intelligence, they have unique strengths and weaknesses when it comes to working with humans.
Horses, for example, are known for their strength and ability to perform tasks such as pulling carts and carrying riders. In contrast, cats are known for their agility and hunting skills. Each animal has been selectively bred for its unique abilities, which have been developed to suit their specific roles.
The Importance of Animal Intelligence in Conservation
Understanding the intelligence of different animal species is essential not only for scientific purposes but also for conservation efforts. By recognizing the cognitive abilities of various animals, we can better understand their behaviors and needs, developing more effective conservation strategies.
For instance, recognizing the problem-solving skills of pigs could help us design more effective feeding stations that are less vulnerable to damage from wild boars. Understanding the emotional intelligence of dogs could help us develop more effective training programs for search-and-rescue dogs, improving their success rates in finding missing individuals.
By integrating a more profound understanding of animal intelligence into conservation efforts, we can take into account the unique needs and abilities of different species, working to protect them in the most effective way possible.
Conclusion: Conclusion
It is clear that both animals possess a high level of cognitive capacity and have been observed exhibiting problem-solving abilities and emotional intelligence after researching the question of whether pigs are smarter than dogs. Even though the question of which animal is smarter might not have a straightforward solution, it's critical to recognize that each animal has unique advantages and disadvantages.
We can create more efficient training programs, enhance their general cognitive abilities, and strengthen the bond between people and animals by comprehending the intelligence of pigs and dogs. When working with these animals, it's crucial to take into account the elements that impact animal intelligence, such as genetics, environment, training, and nutrition.
It's also crucial to keep in mind that comparing pig and dog intelligence to that of other animals can help one better understand each species' distinct cognitive capabilities. More study is required to fully comprehend animal cognition and how it affects animal behavior, but by doing so, we can support more effective and humane animal training and care.